Minstrel and her kittens came by last night somewhat before it started to rain.  They played vigorously for a while and then three of them climbed one of the pillars on the patio to get up out of the wet and away from predators too.
It's amazing that three of them fit on that pillar.  Tiger and Callisto take up pretty much the entire space by themselves.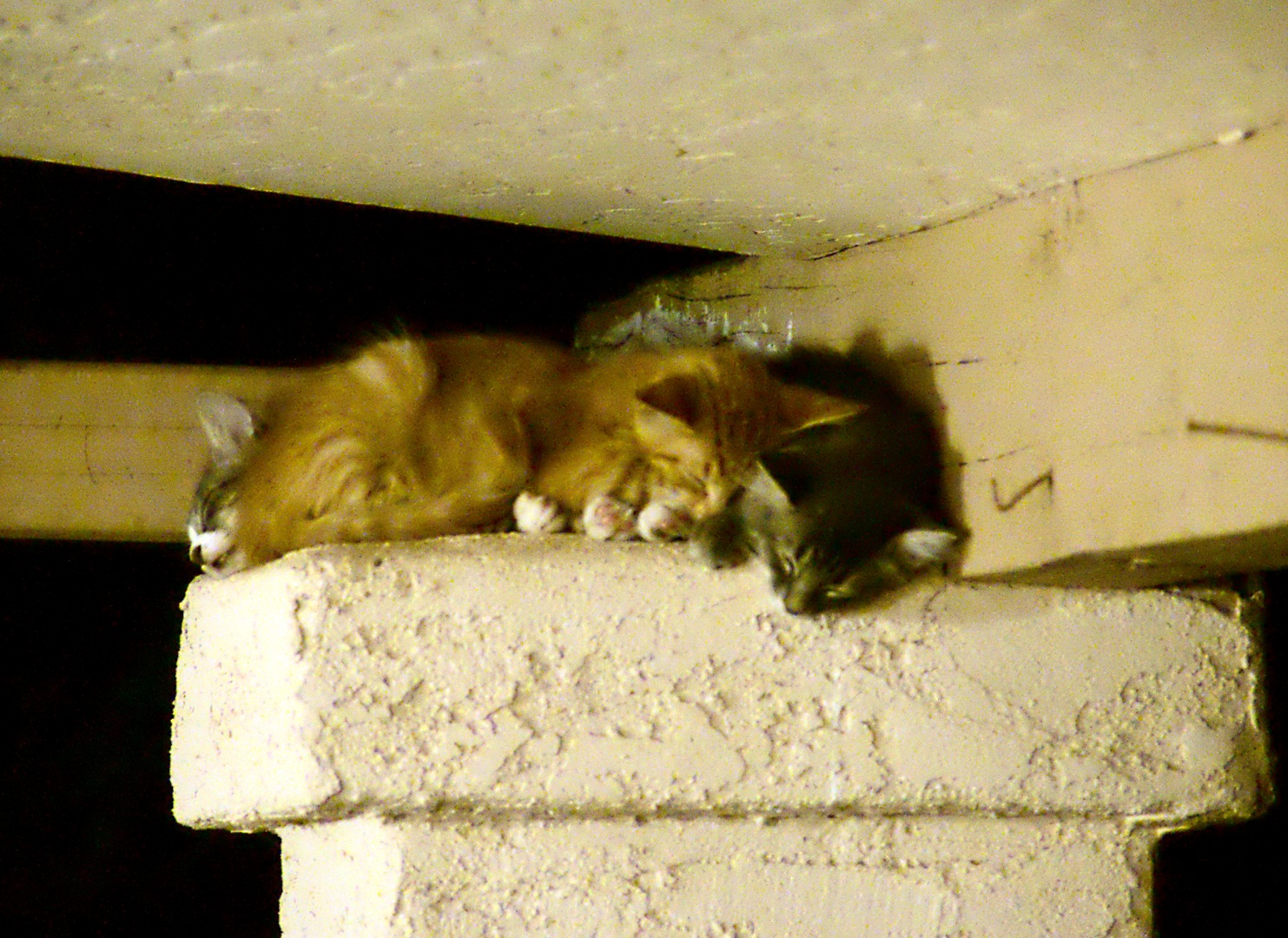 This shot was taken from inside, through the glass of the patio door, manually focused, using only the patio lights.  I ended up setting my NEX-7 at ISO 6400 and had the lens all the way out at 200mm.  The aperture was f/6.3 and the shutter speed was 1/20s.  It took me several tries at processing the RAW file to get an acceptable result.  The out-of-camera JPEG file was actually pretty good.  For a while, I was considering using it, but persevered until I found some RAW file processing settings that looked somewhat better.