On our recent visit to the Moab area, we hiked out to Corona Arch.  We had never seen Corona Arch before; it was a new experience for us.
The early morning sun cast long shadows of me and my daughter: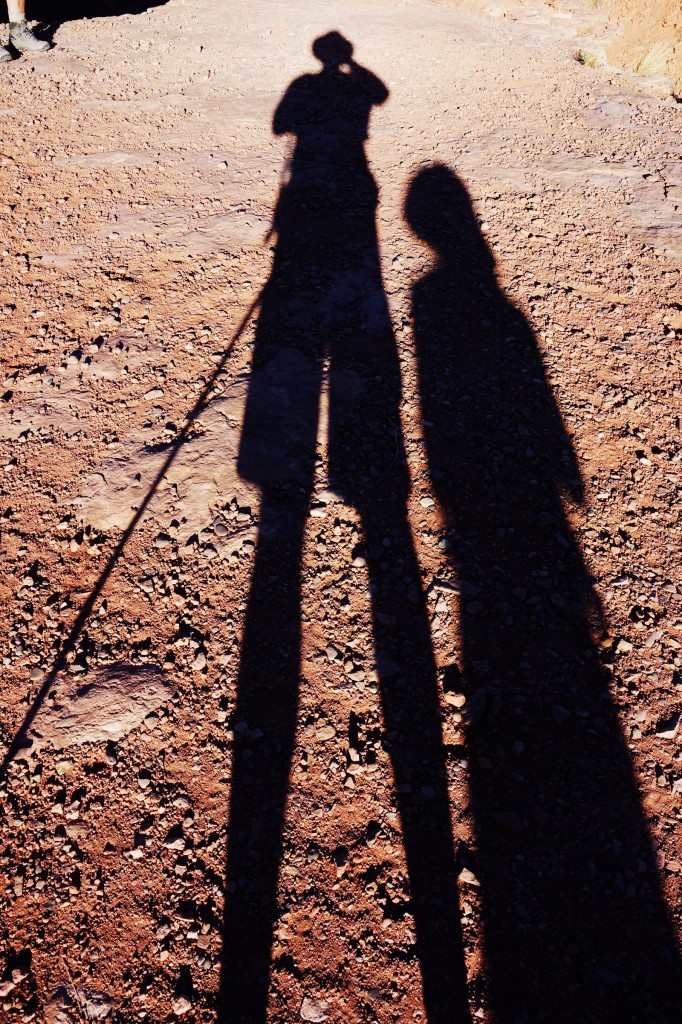 We saw some interesting rock formations along the way: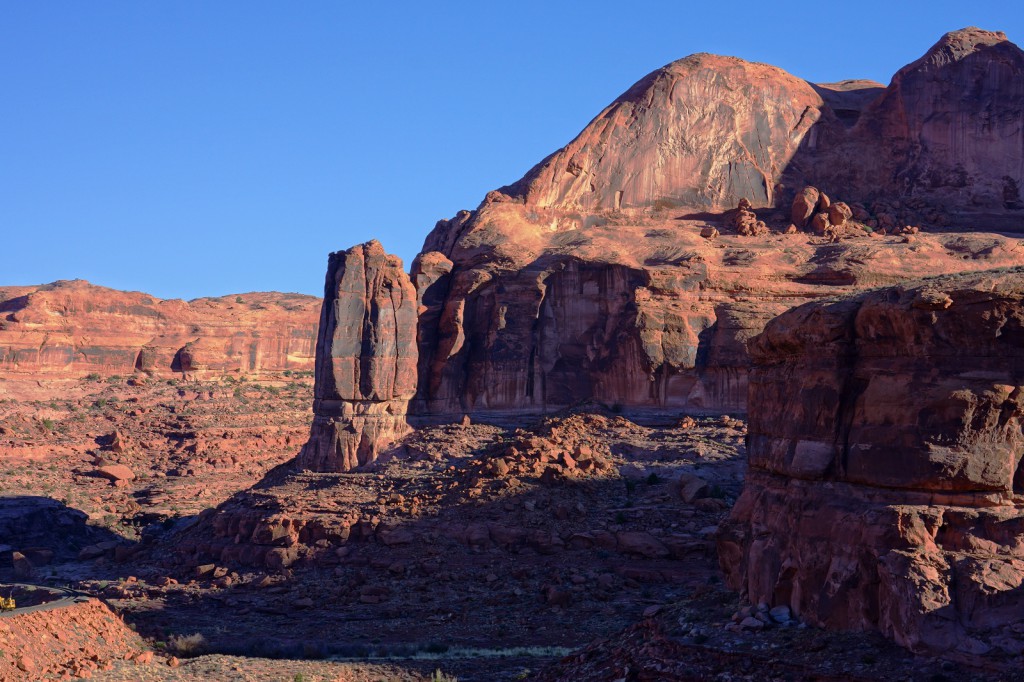 My daughter stopped many times to take some pictures: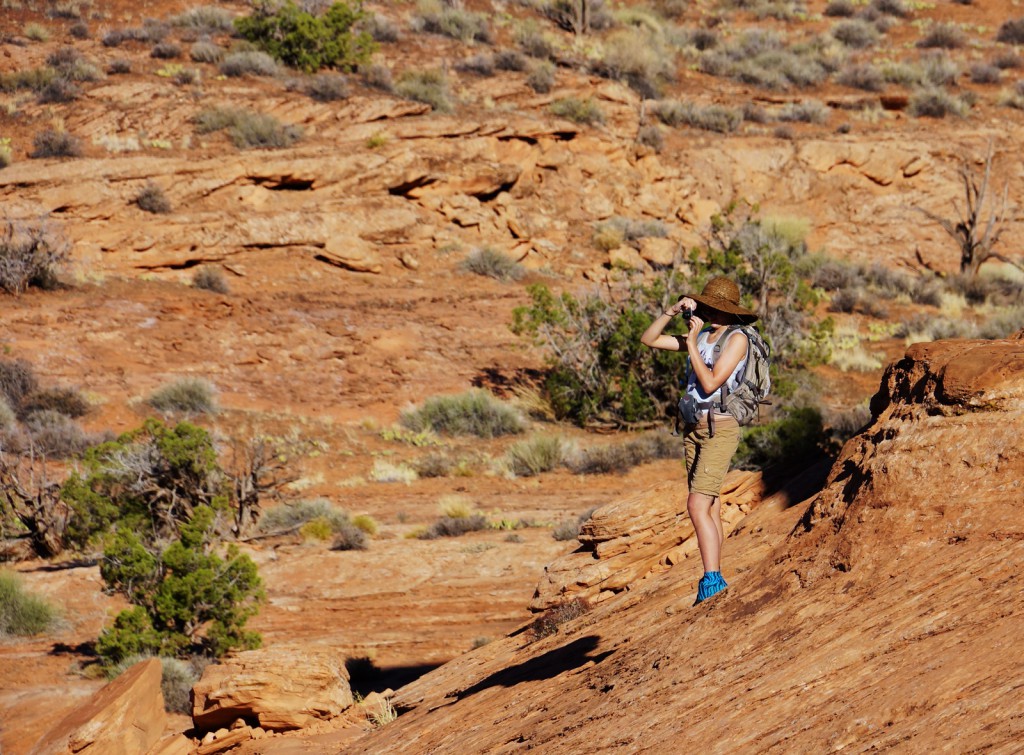 At one point along the route out to Corona Arch, we had to ascend a small ladder.  The stunted tree made for a convenient landmark for finding our way back down!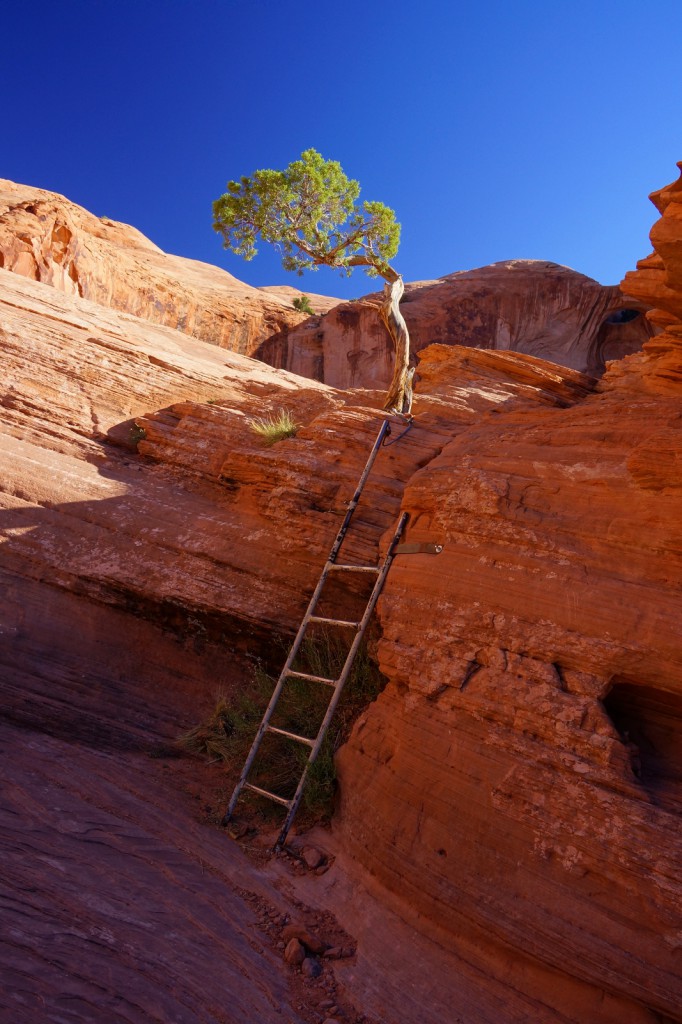 My wife, too, took many photos along the way: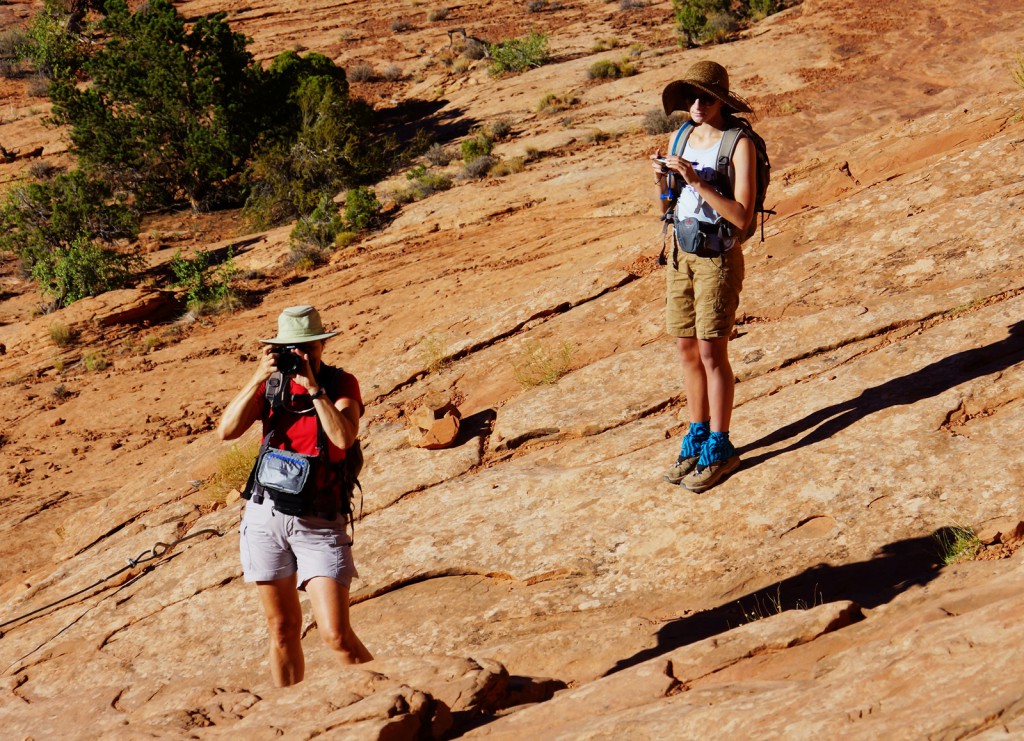 One of our first views of Corona Arch!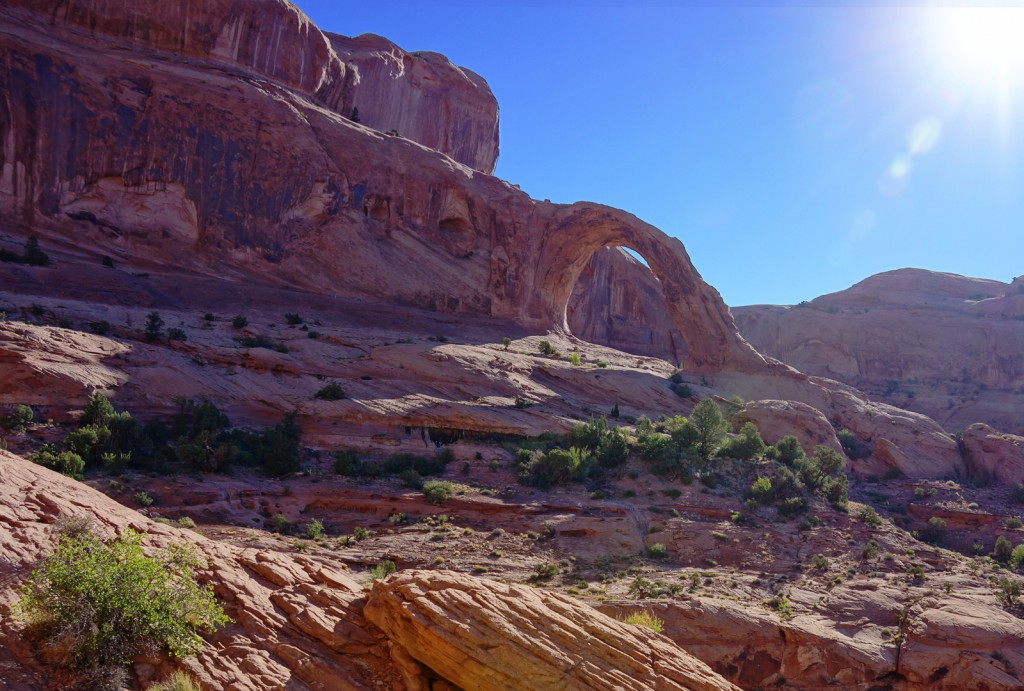 Bowtie Arch can be seen shortly before arriving at Corona Arch.  I actually took this photo much later in the day.  My wife and I did the hike twice that day, once in the morning and once in the late afternoon.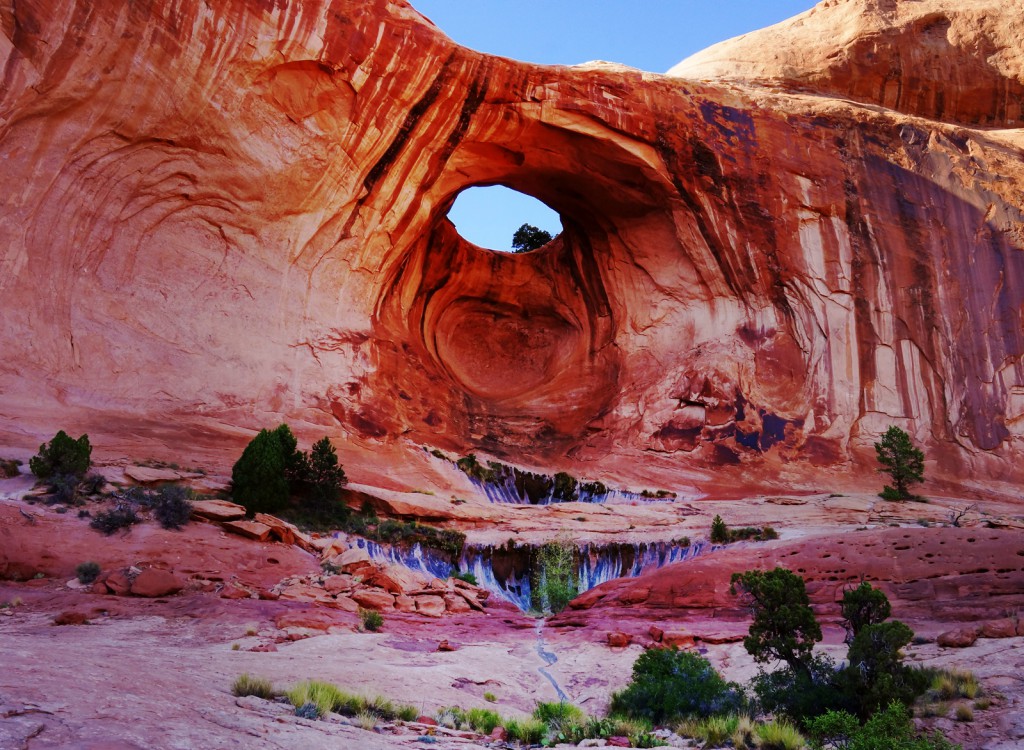 After arriving at and then walking through Corona Arch, I noticed two large holes in the rock wall adjacent to the arch.  The early morning sun cast a shadow off of some other feature creating a "nose" for the two "eyes" in the wall.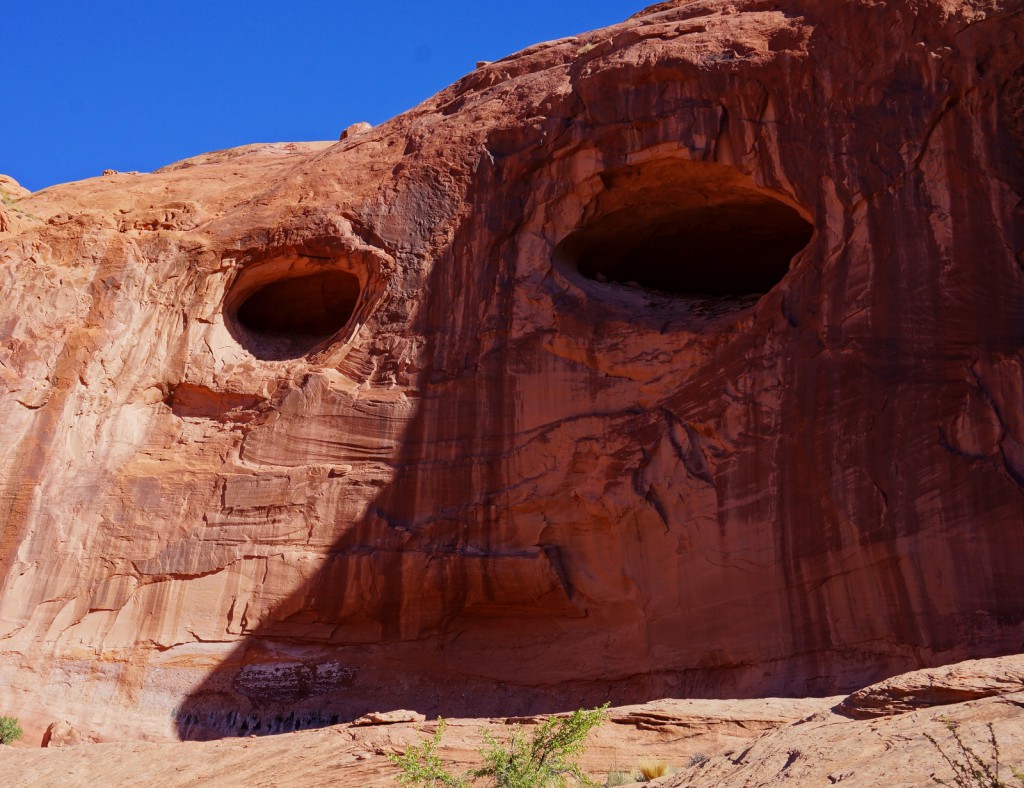 Here is my daughter standing below Corona Arch.  Apparently, it is large enough to fly a small airplane through the arch.  I saw a framed photo of just such an event at one of Moab's eating establishments.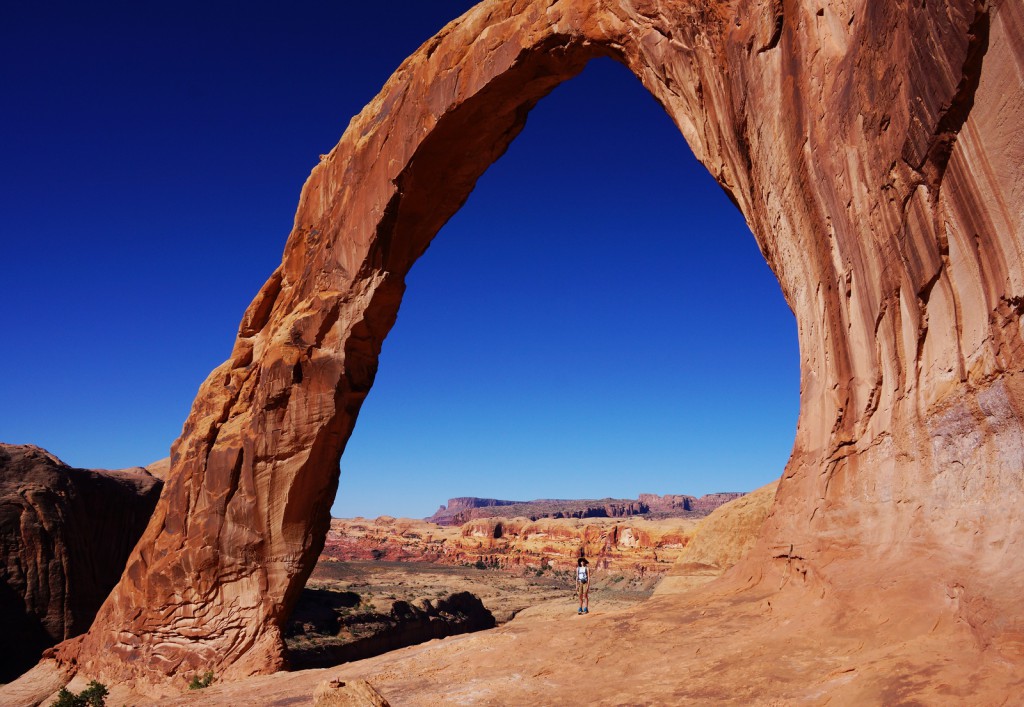 On the way back, I took this photo of one of the cairns that had been carefully built in the shape of an arch: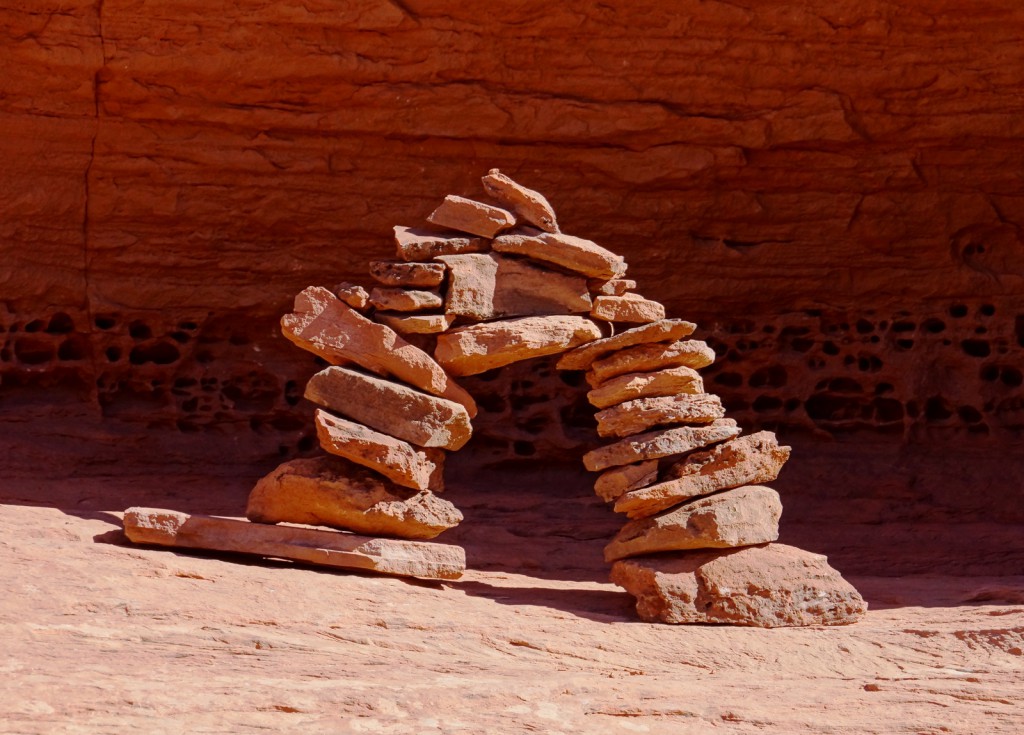 The trail out to Corona Arch passes over a railway track used for transporting potash.  Below is a photo of one of the passes through which the trains travel.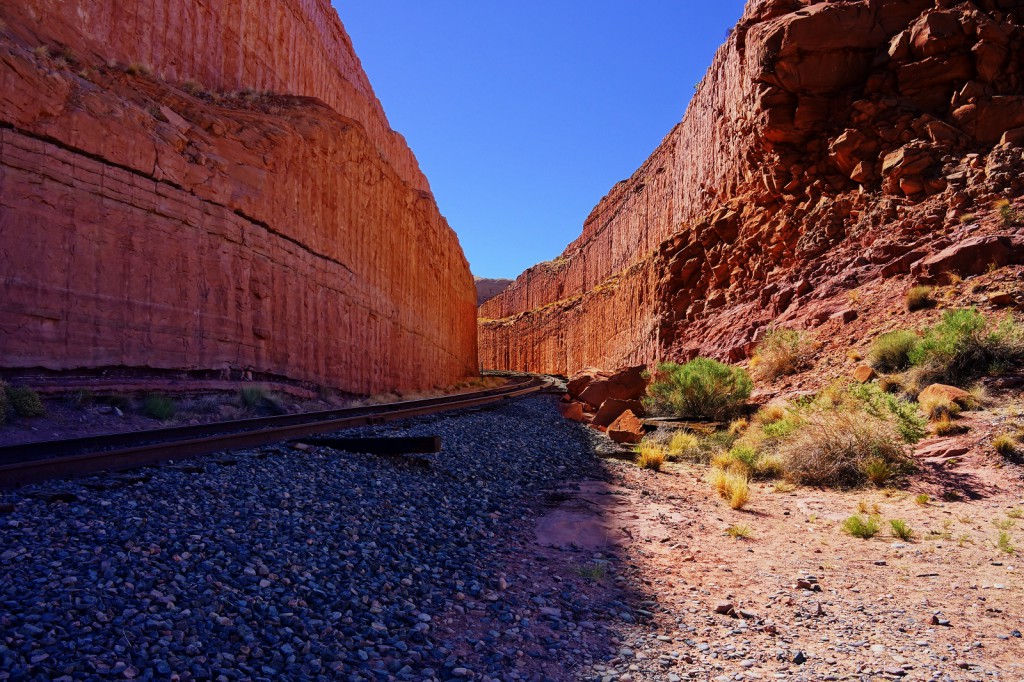 After our hike, we drove a few more miles down the road and took a look at Jug Handle Arch:
On May 12, 2012, Joe, Nancy, Bob, and I got up very early to hike the Little Saddle Mountain Trail which starts just a short distance north of Sunflower.  Here are some of the photos from that hike.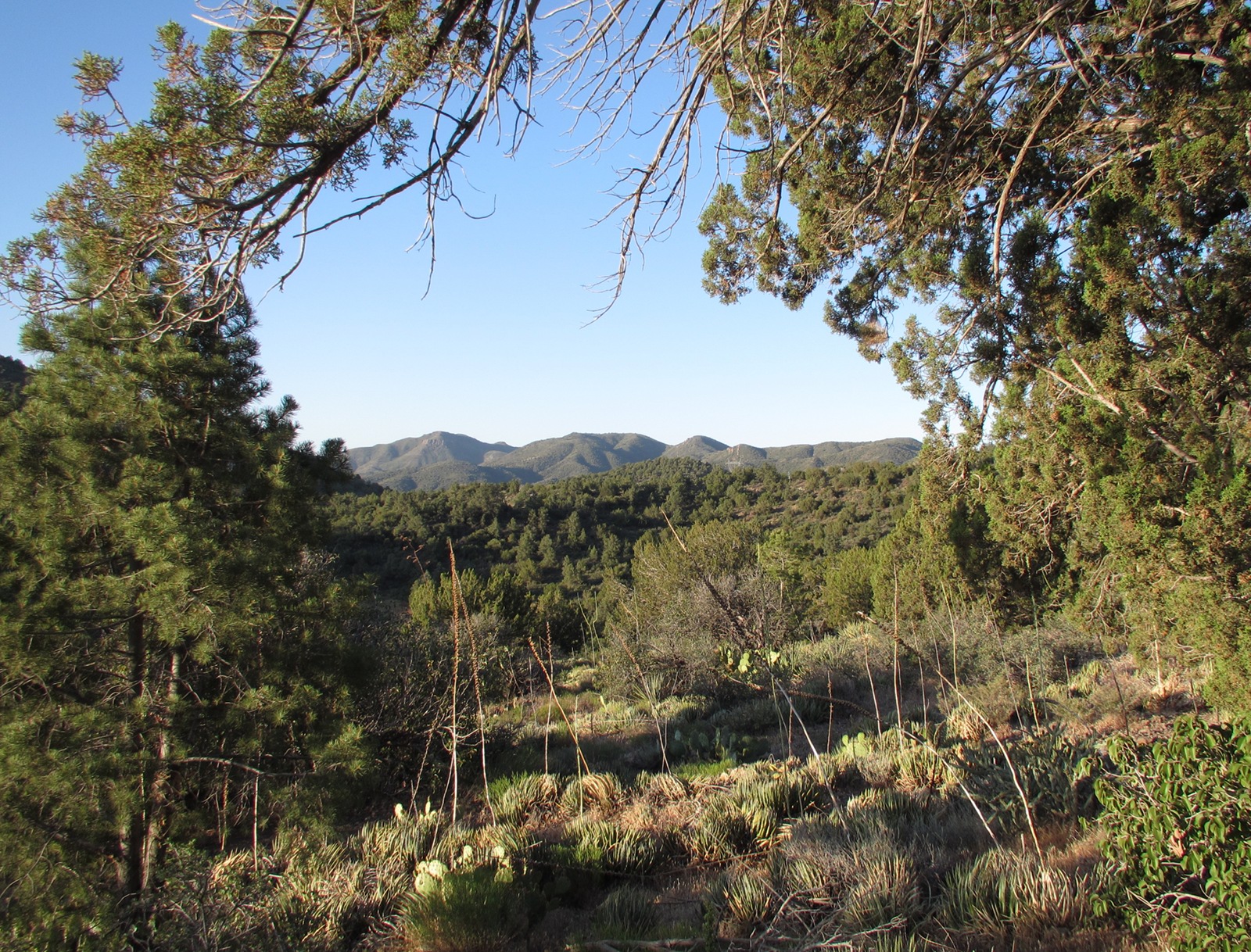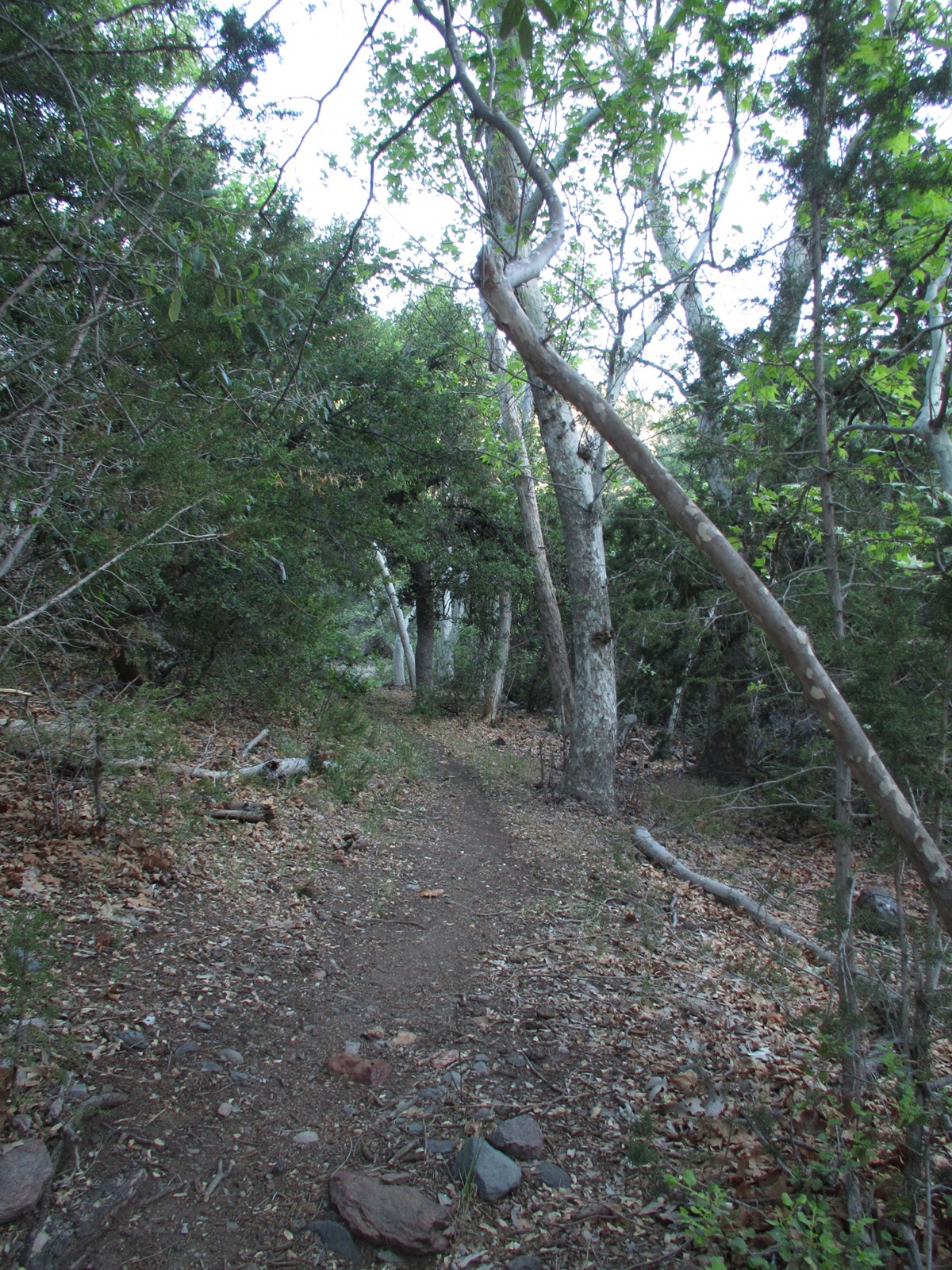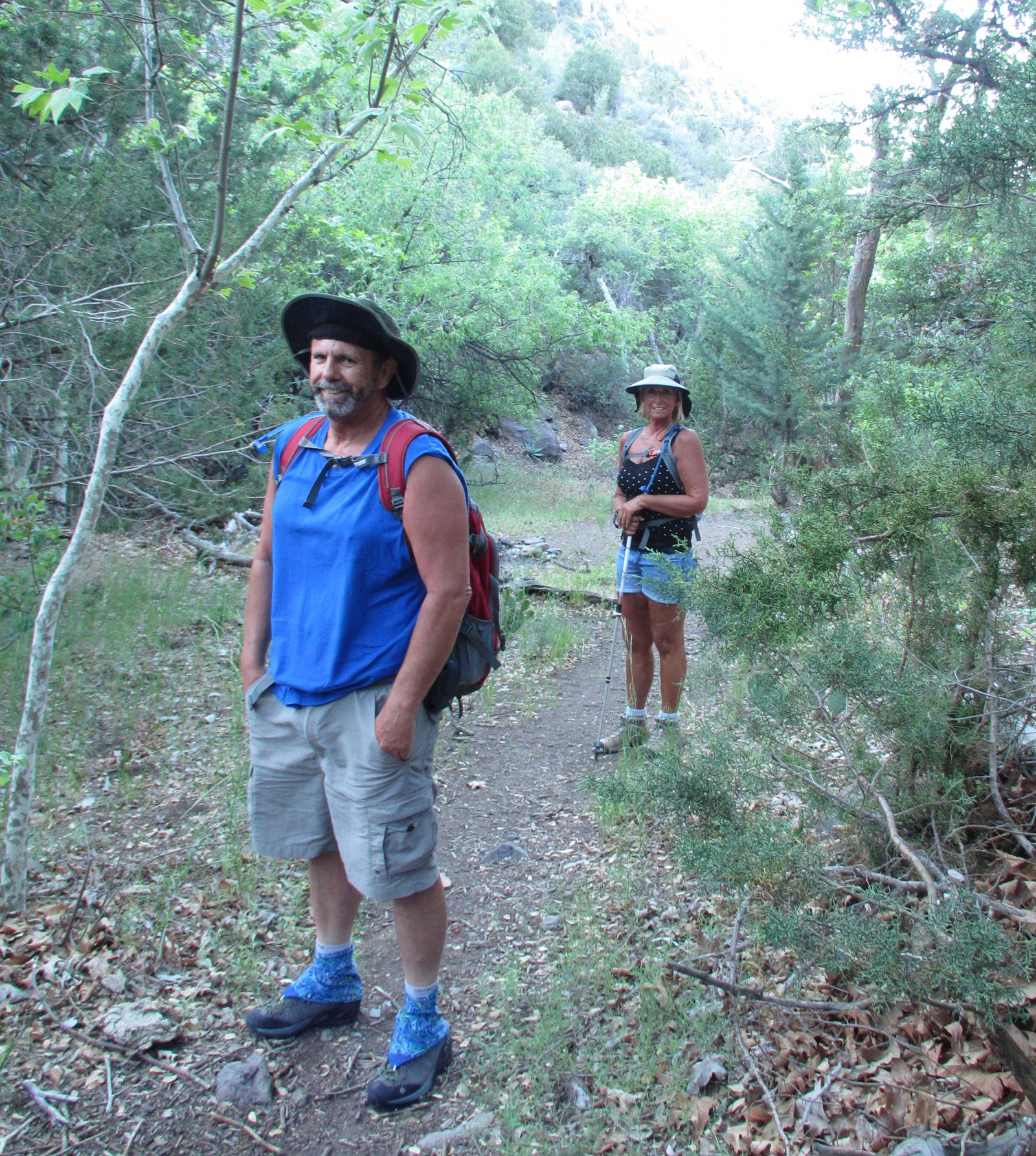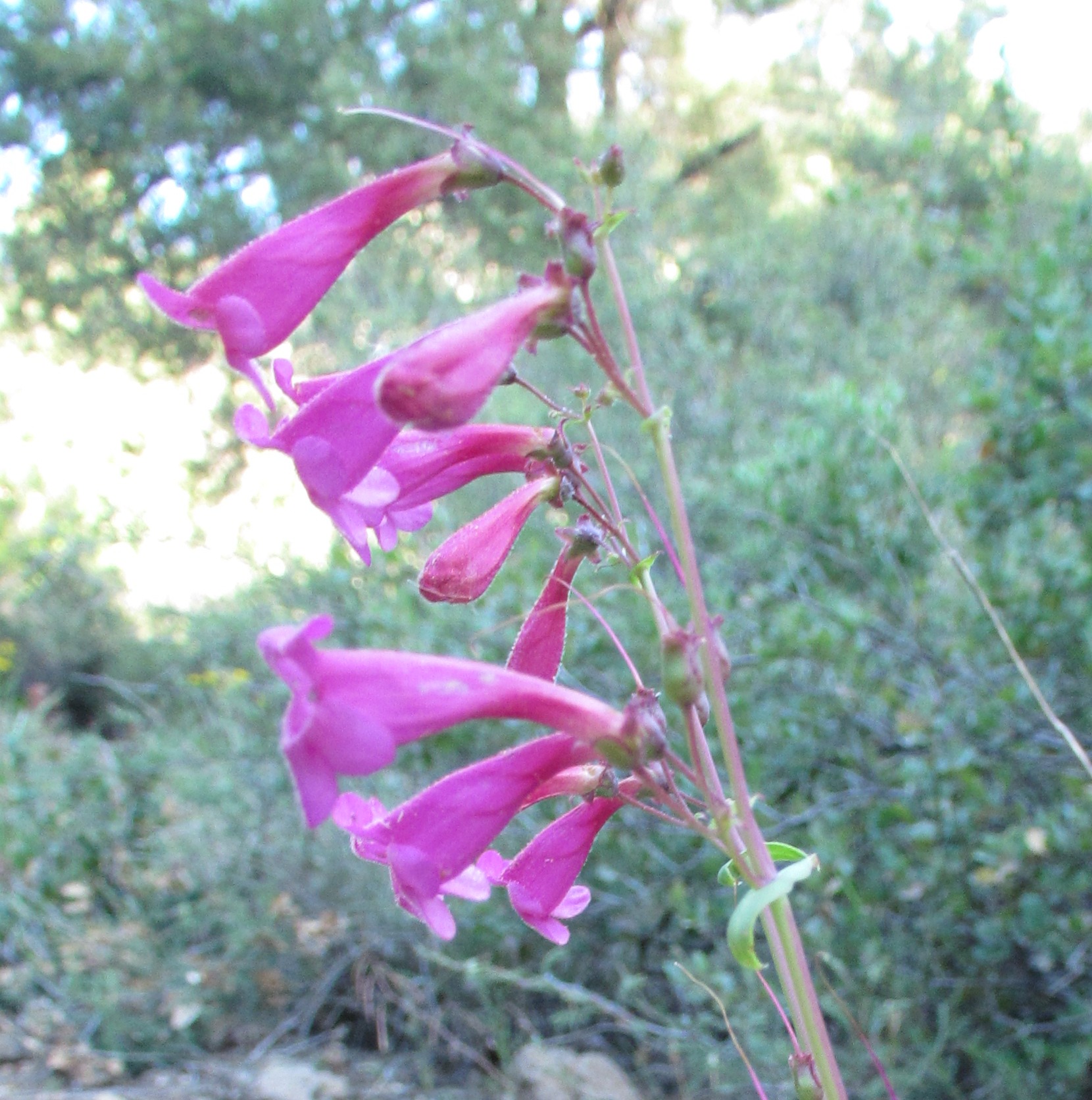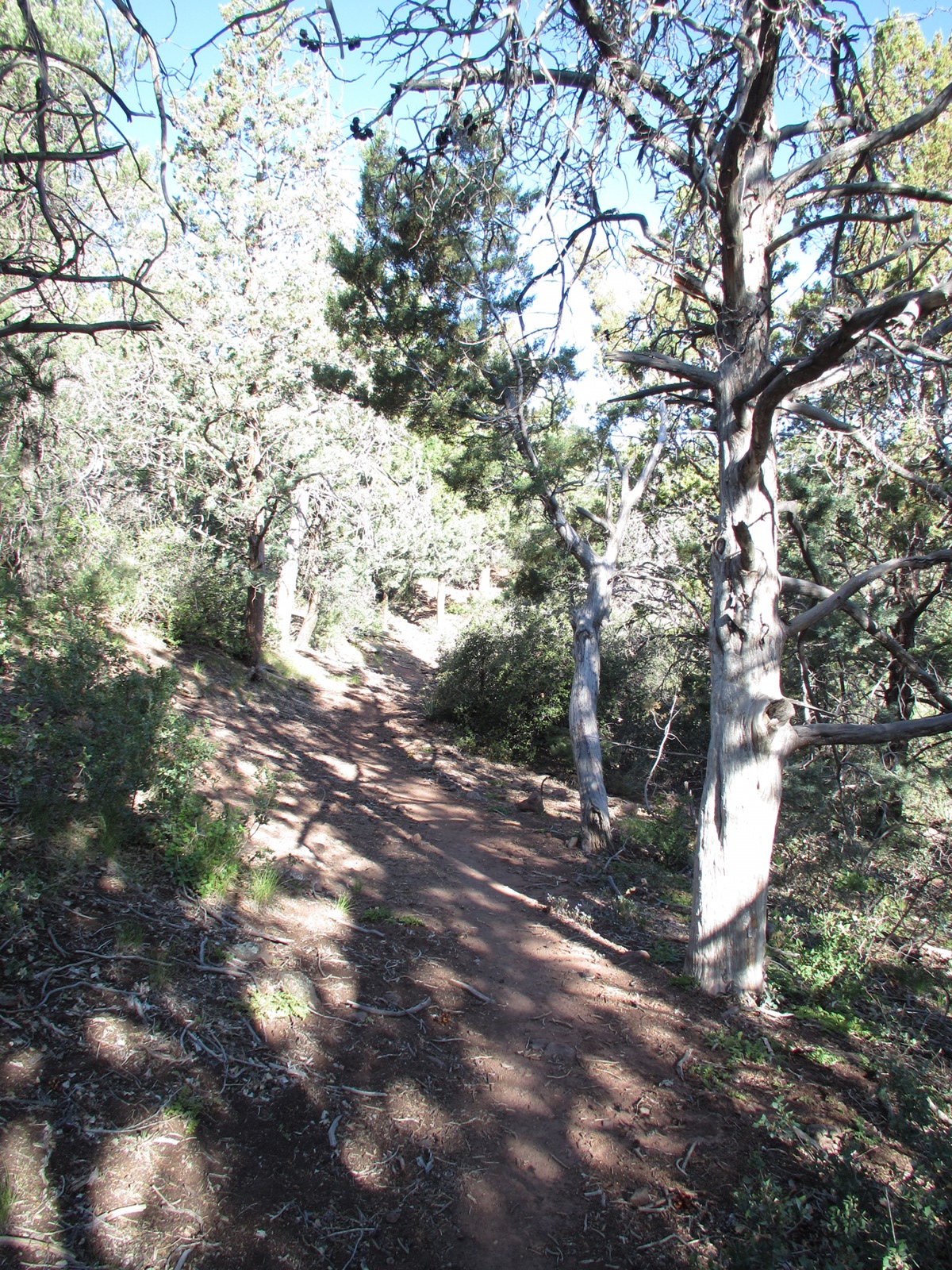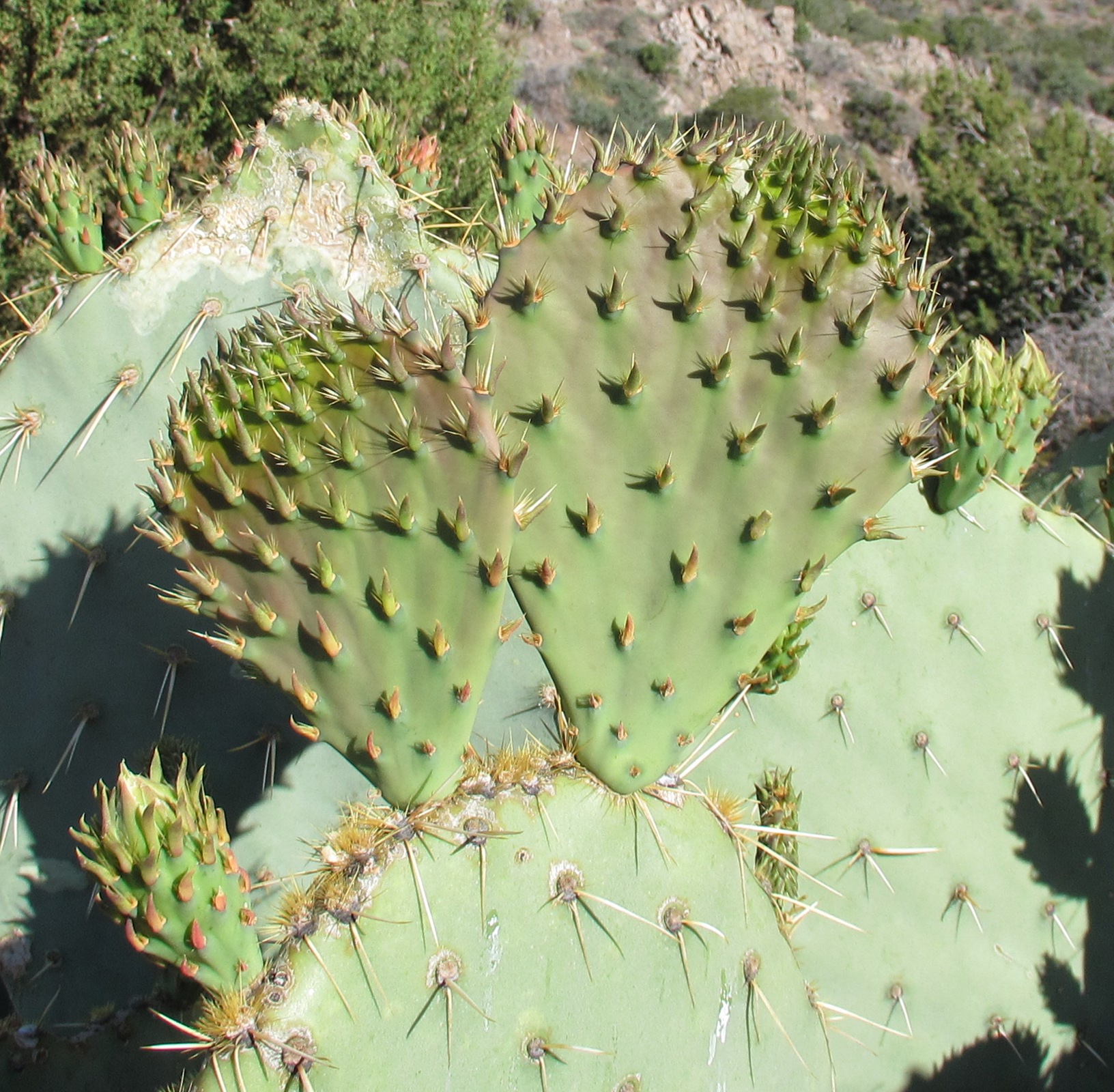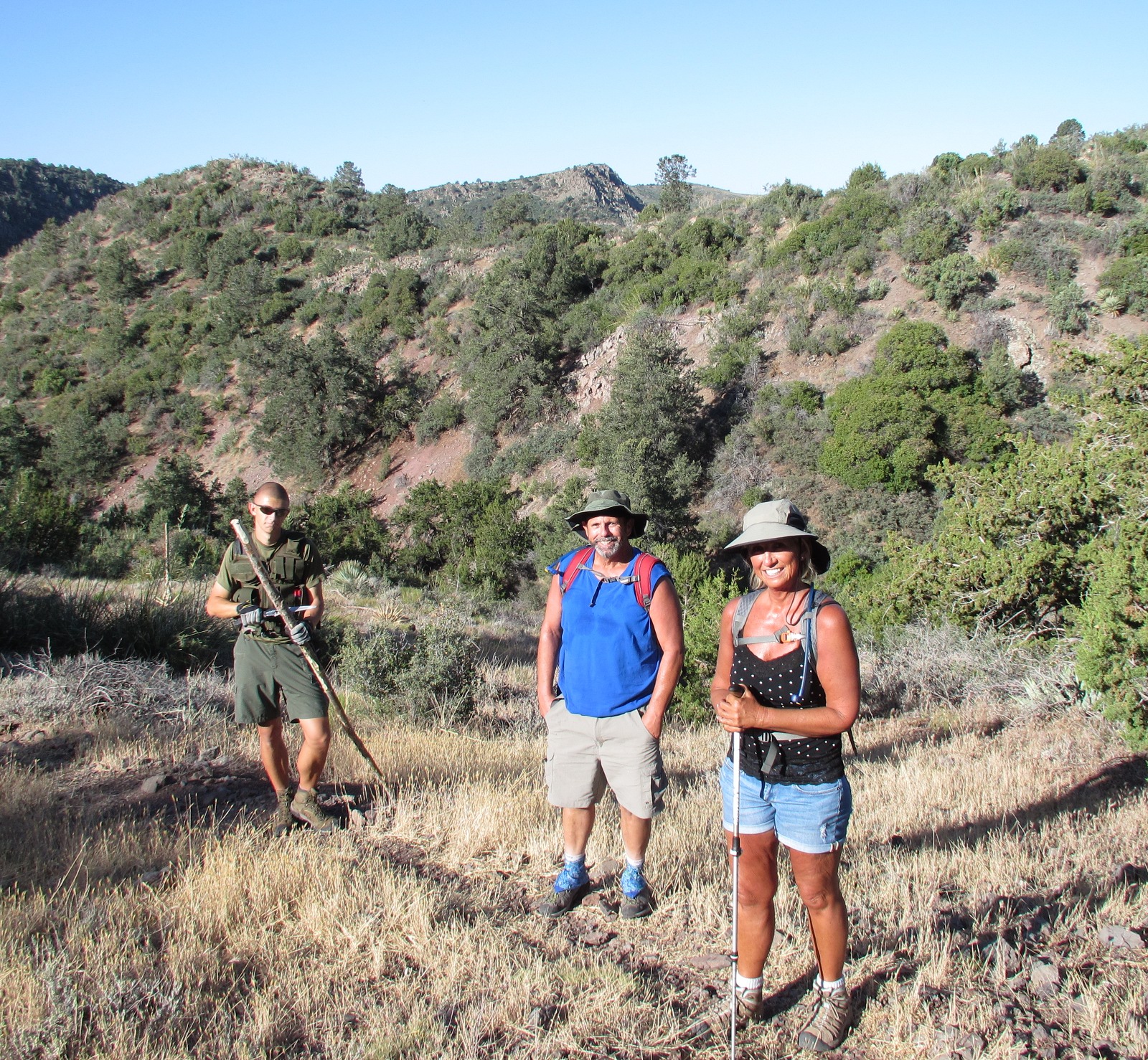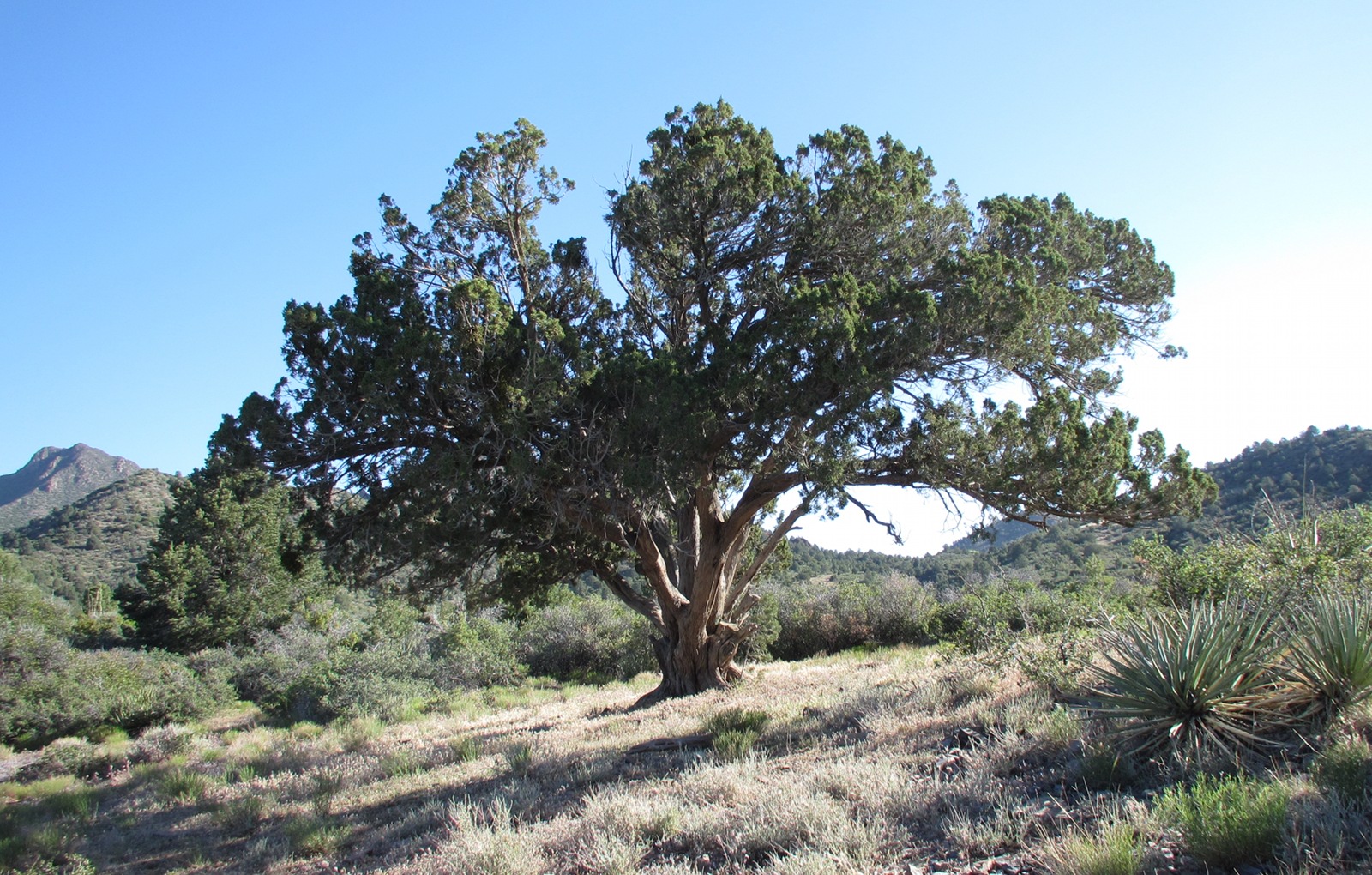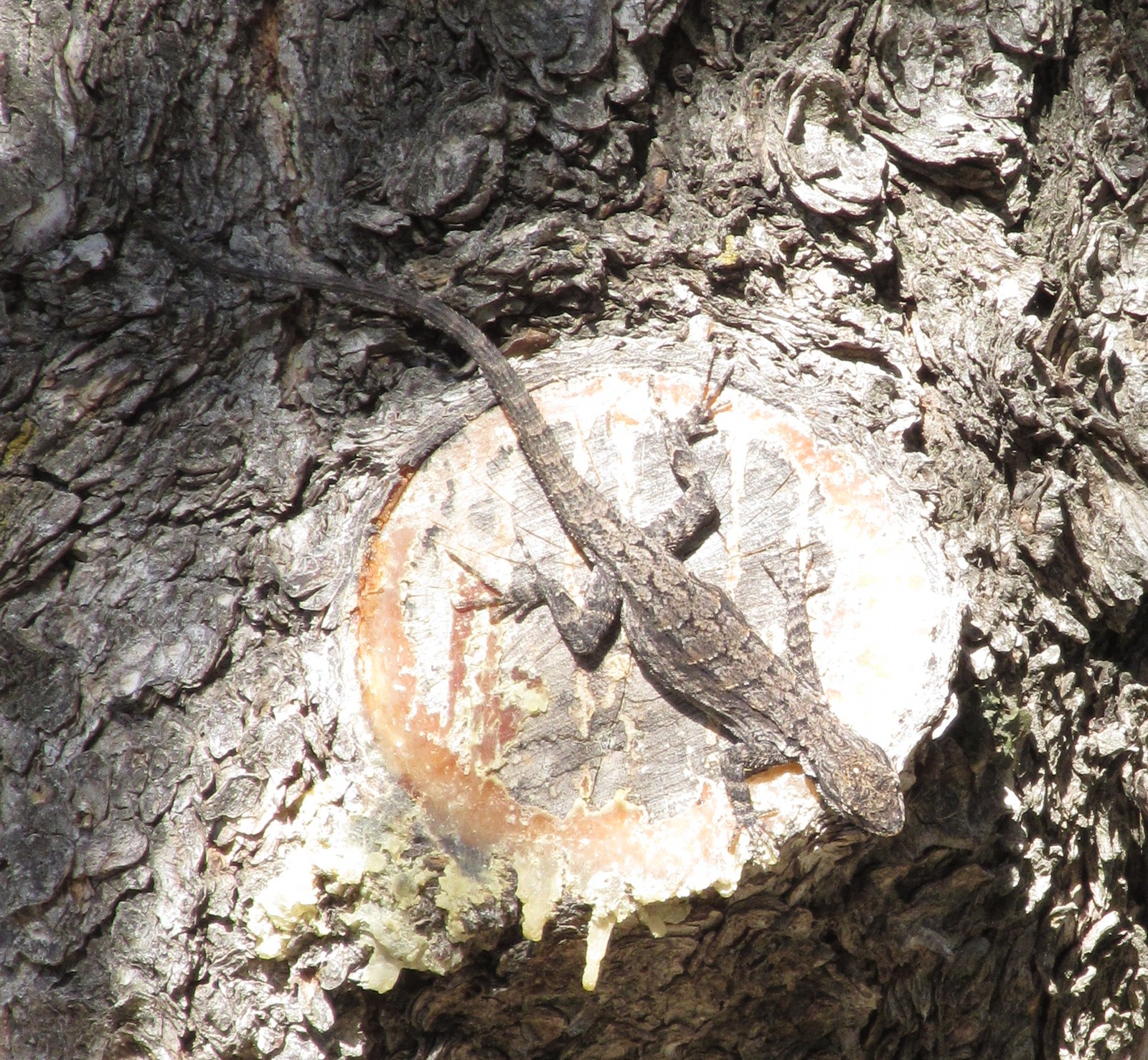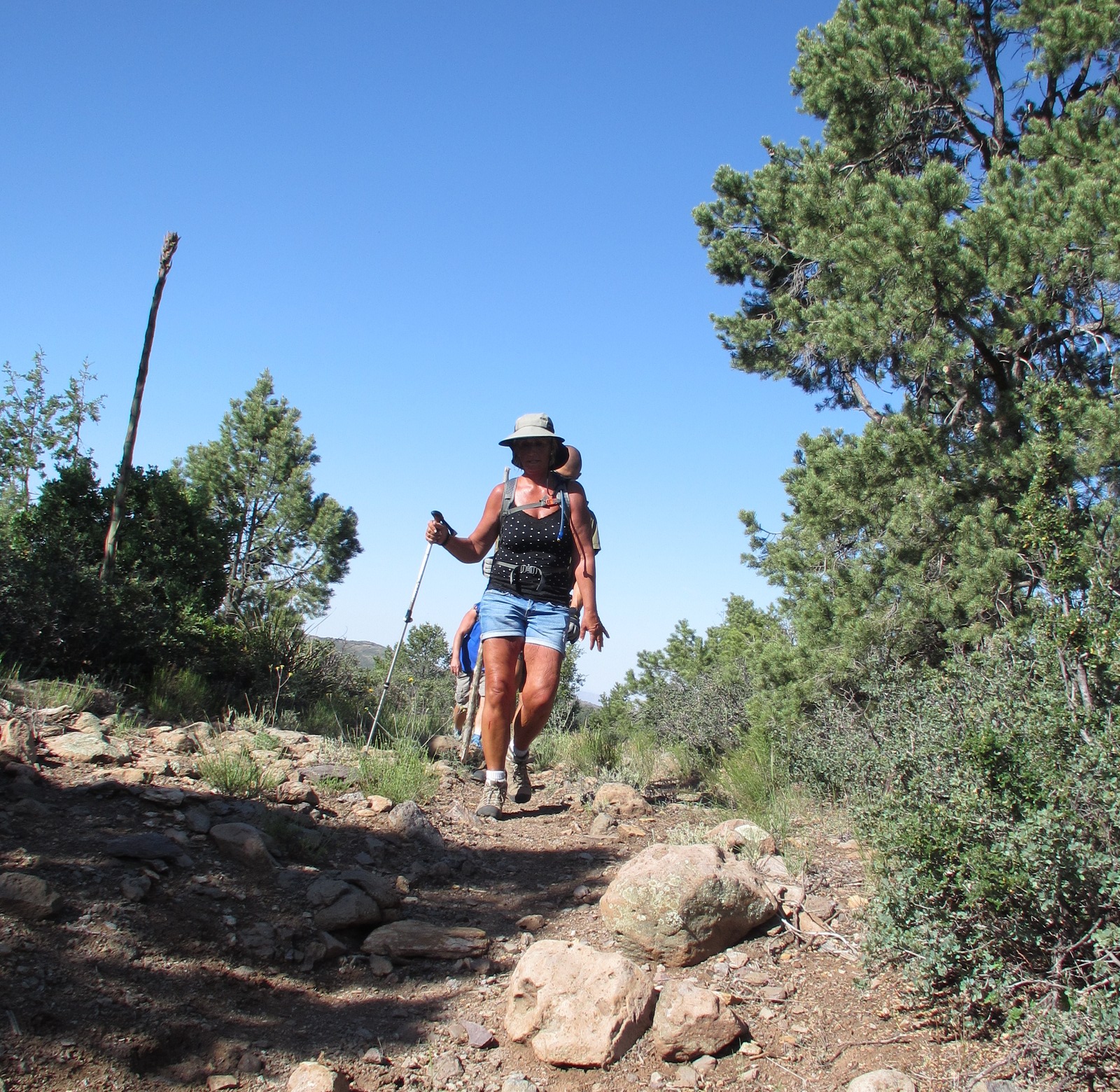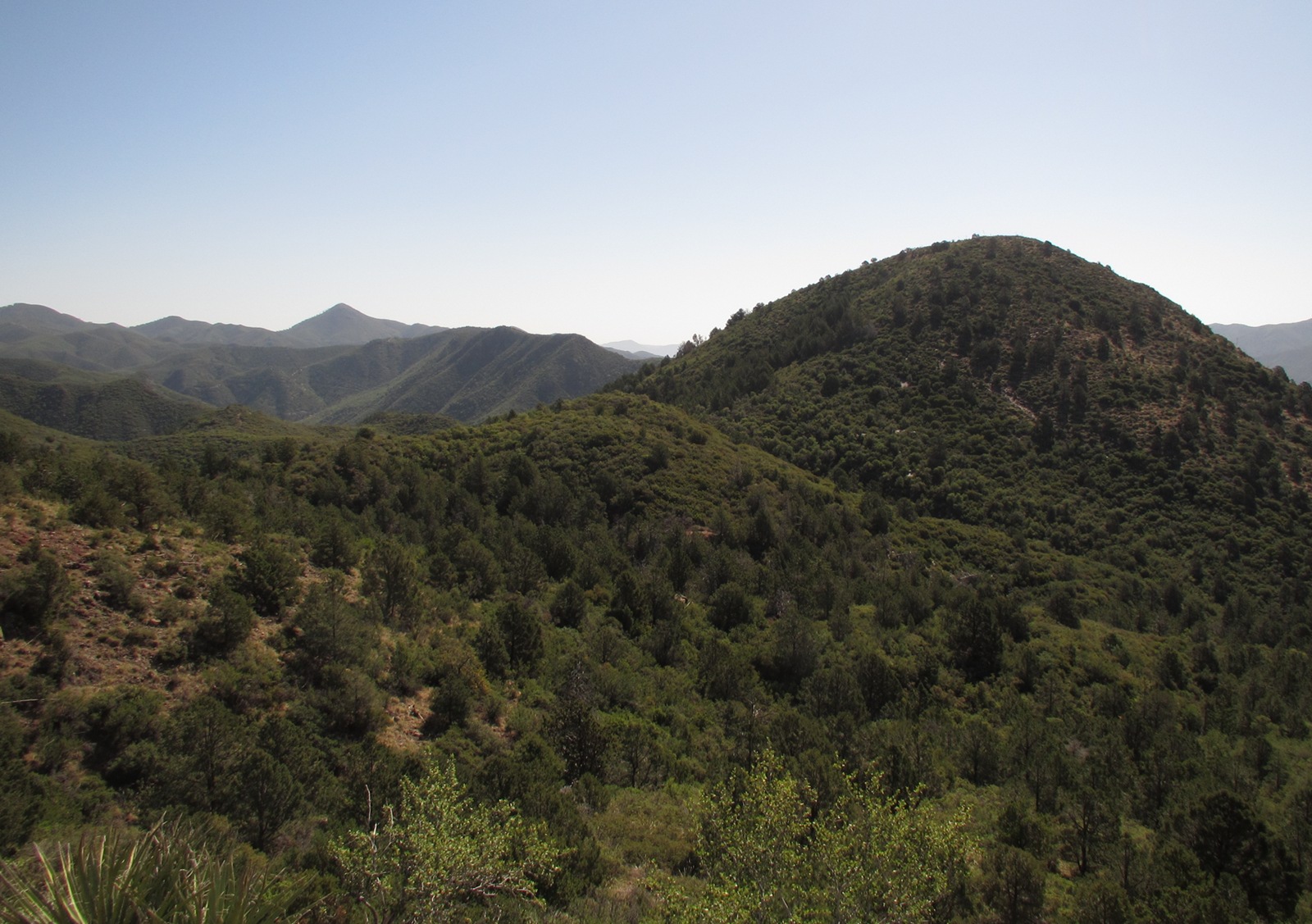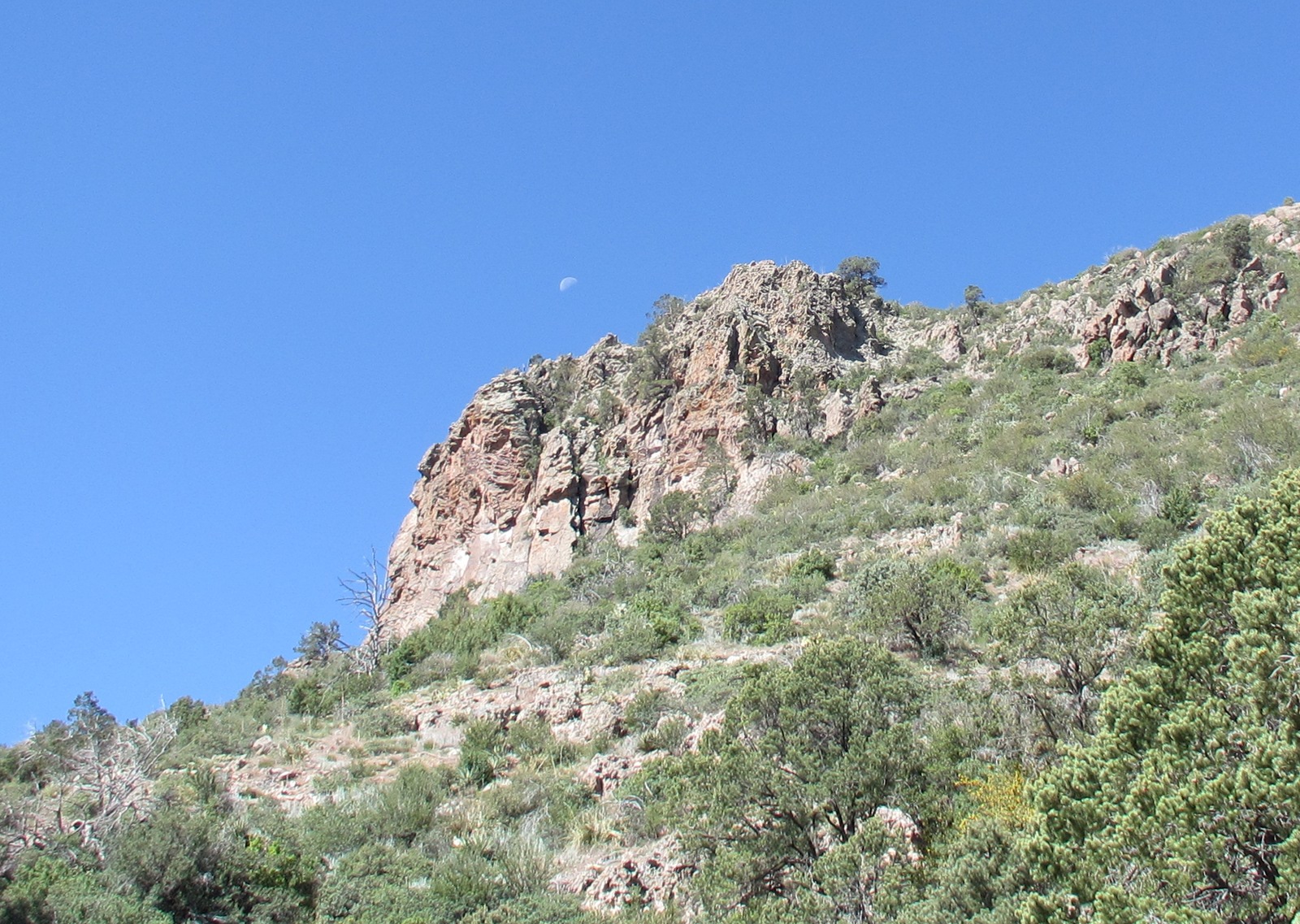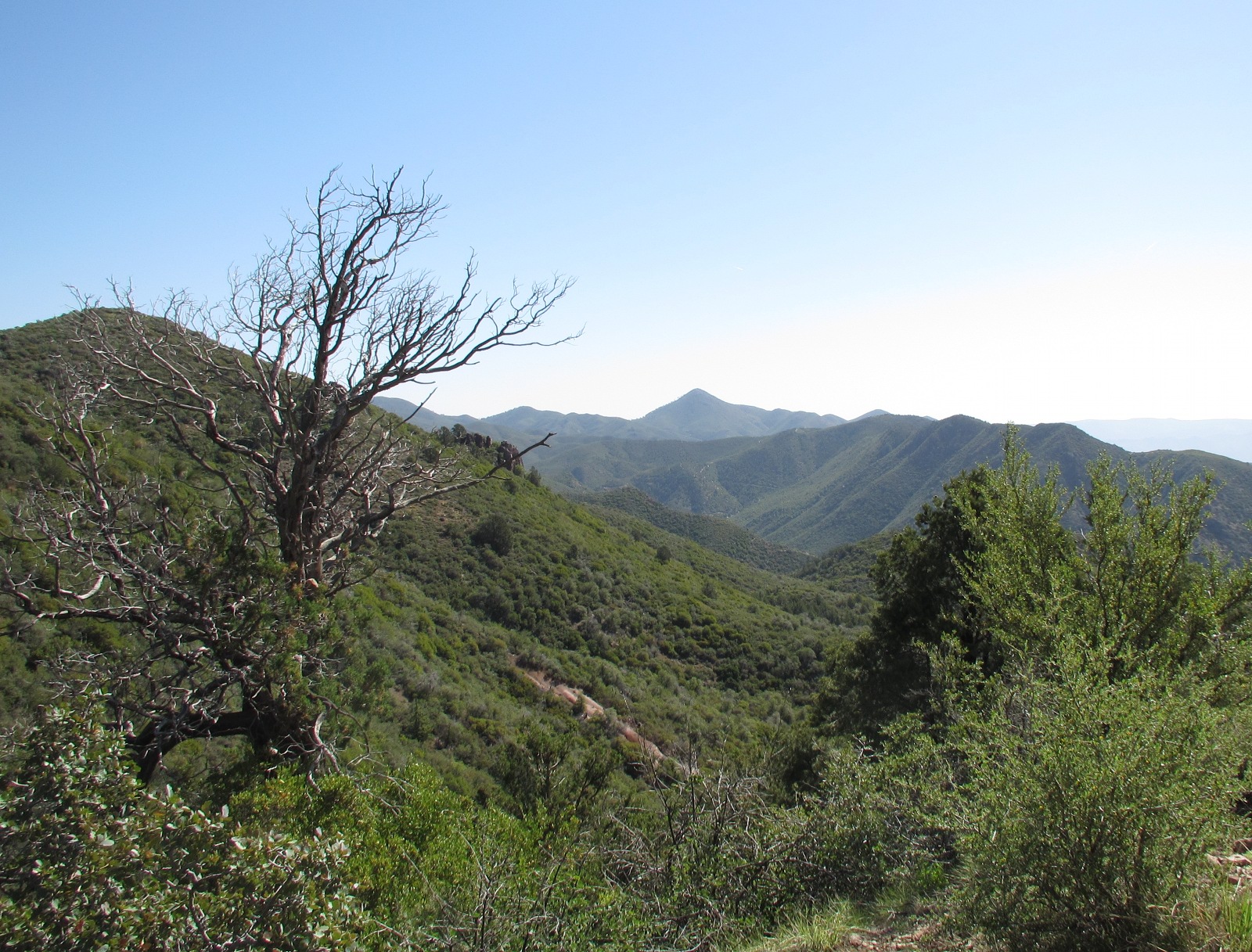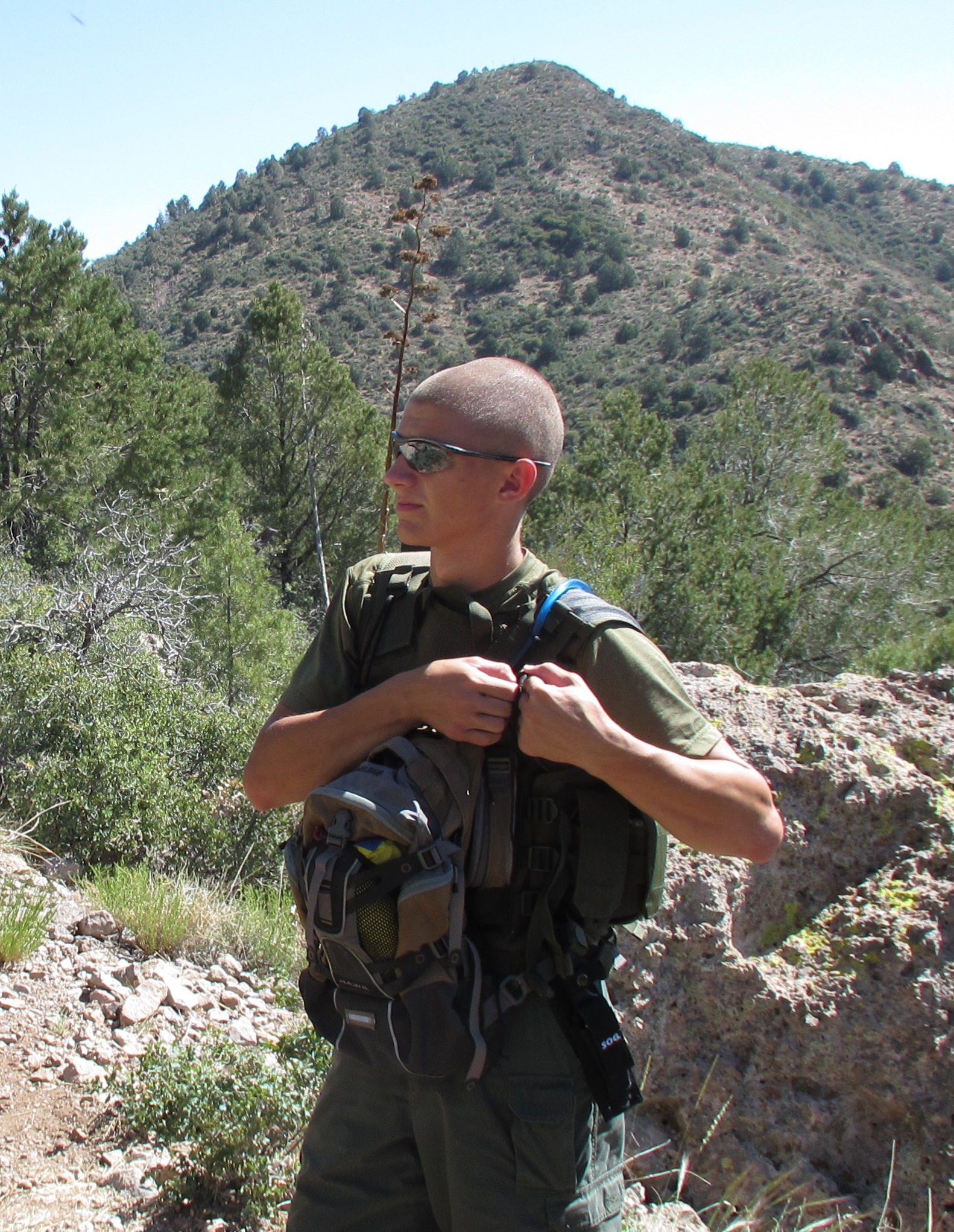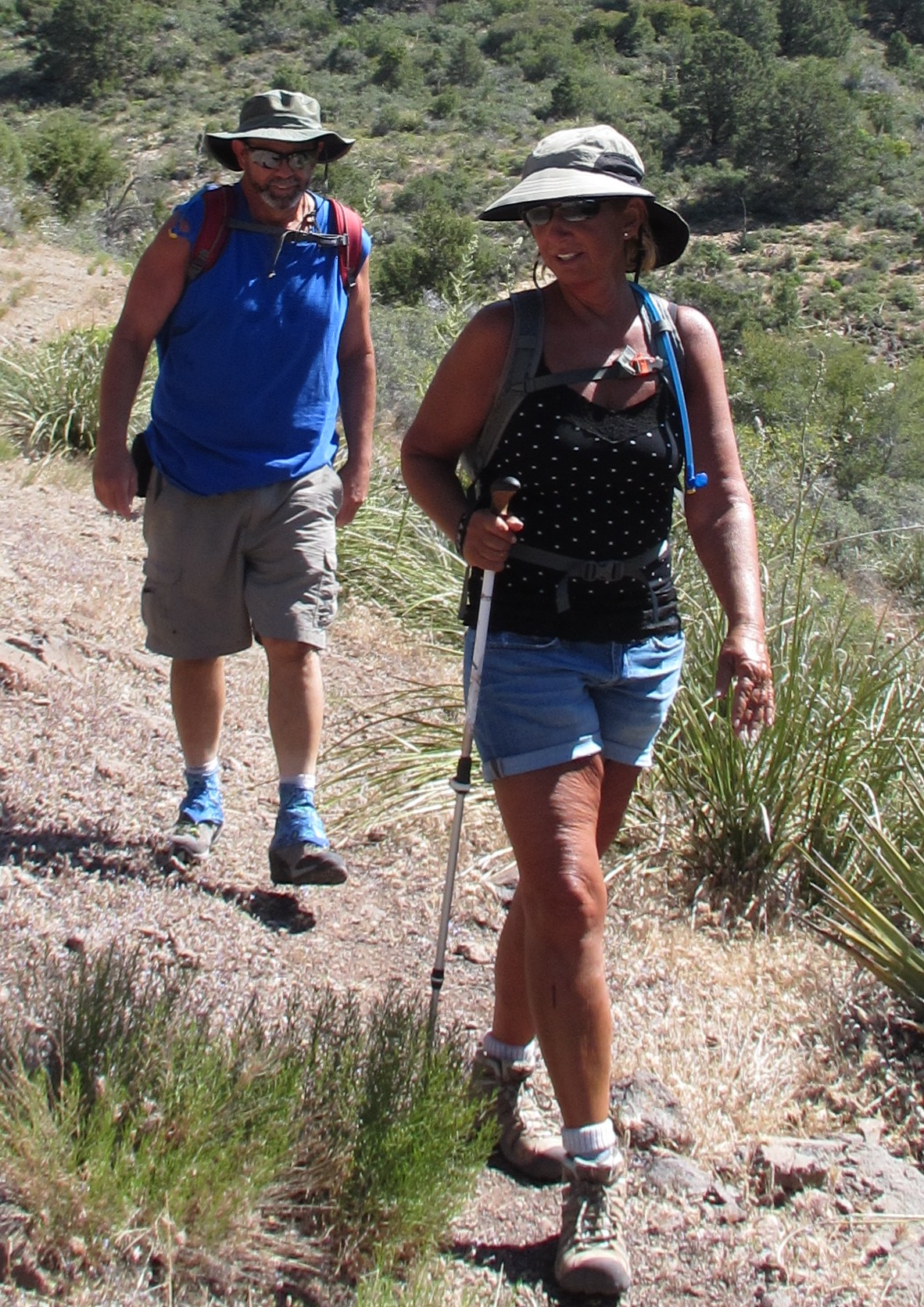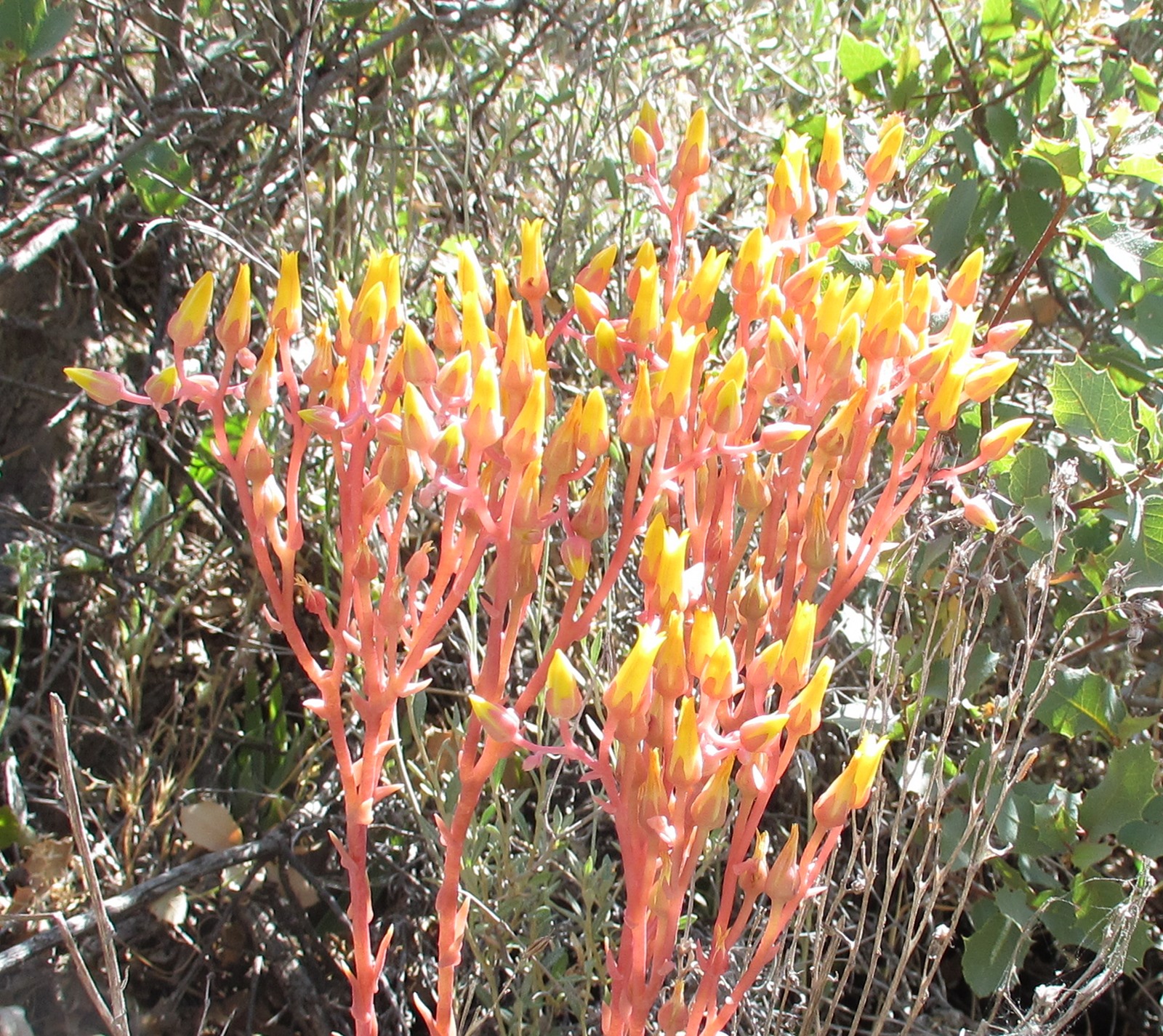 Bob testing out his new Five Ten Camp Four shoes: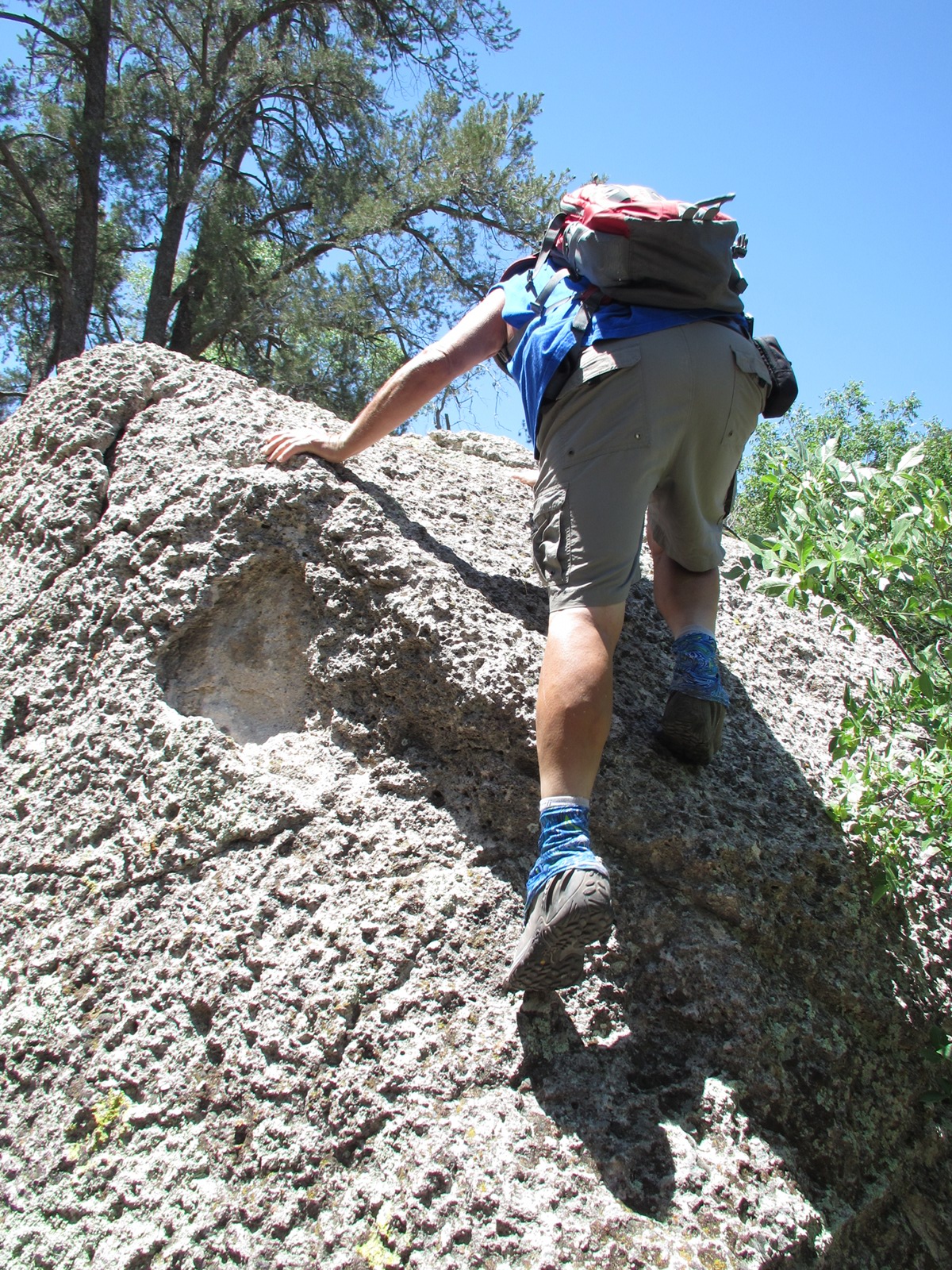 They worked!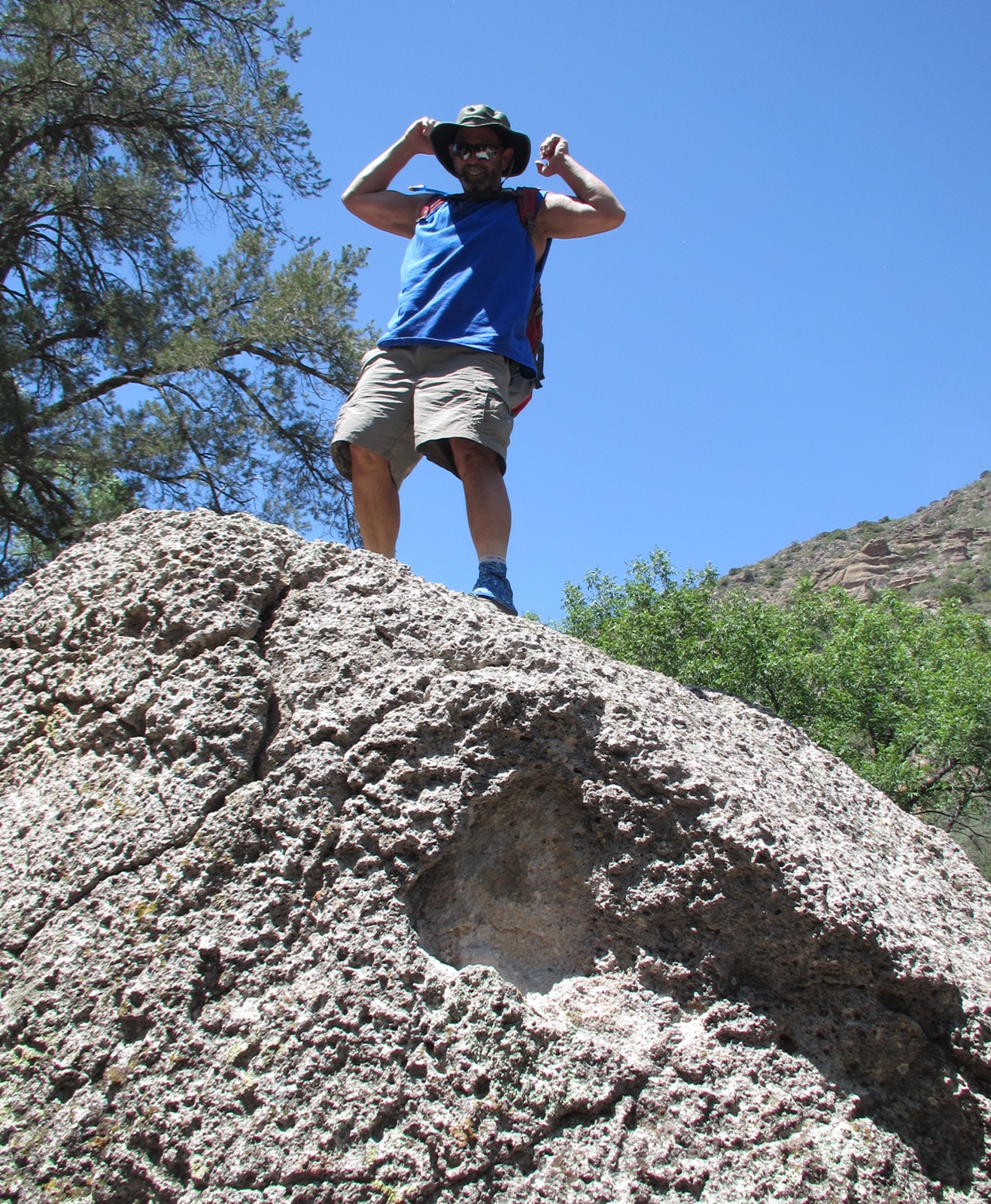 At around the midway point in the hike, we started hearing helicopters.  As we hiked back, we heard even more helicopters and began to see smoke.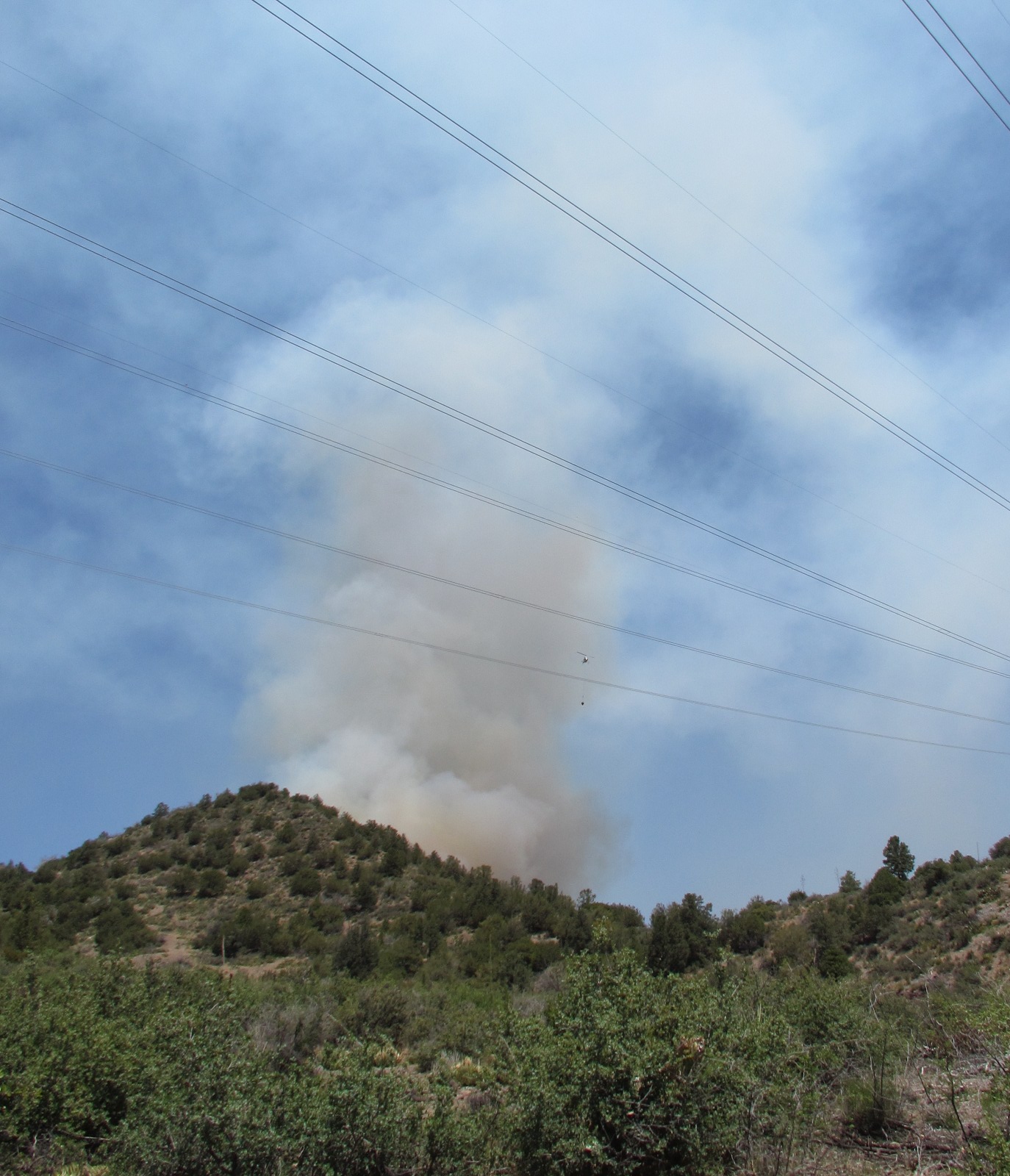 It turned out that there was a fire just over that hill.  We didn't know it at the time, but it was the genesis of the Sunflower Fire which eventually burned 17,446 acres.  It was caused by a Mesa man who shot an incendiary shotgun round into some brush.
We saw a number of helicopters trying to get the fire under control.  Here is one on its way back from delivering fire retardant: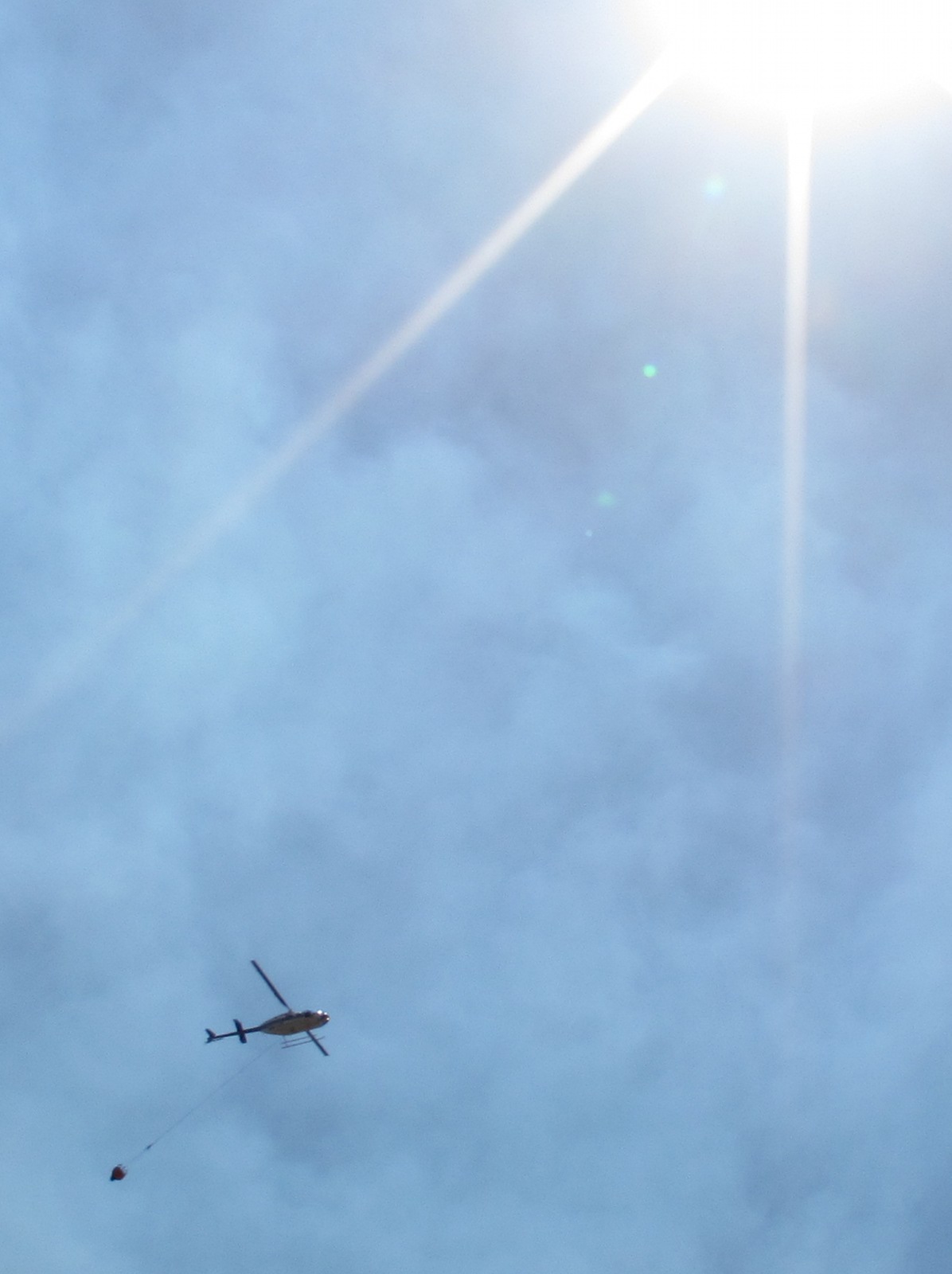 Here's one on its way to the fire.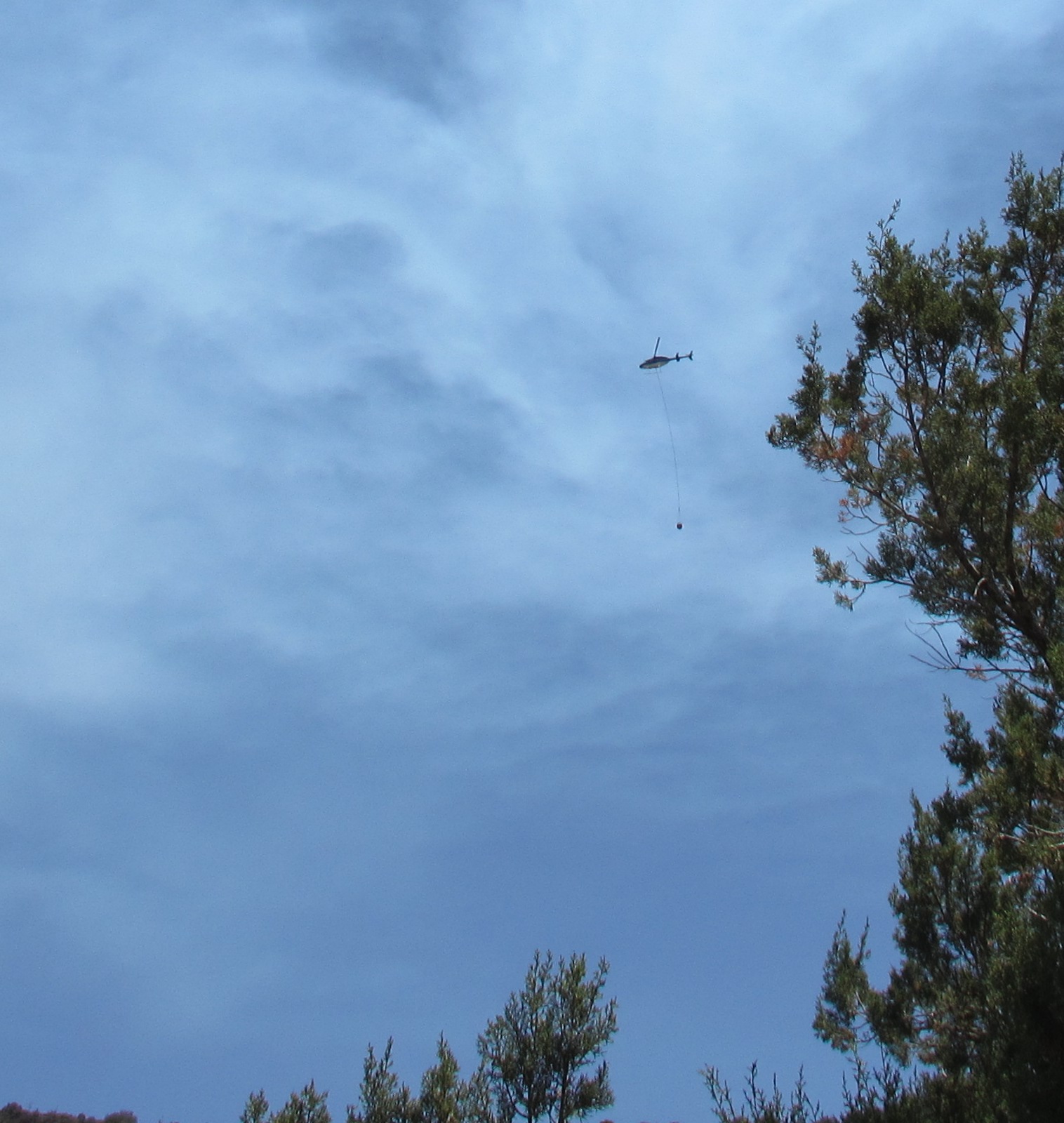 This is what it looked like when we got back to the car.  We were worried about being able to drive out.  For a time, as we were driving, we driving directly towards the smoke.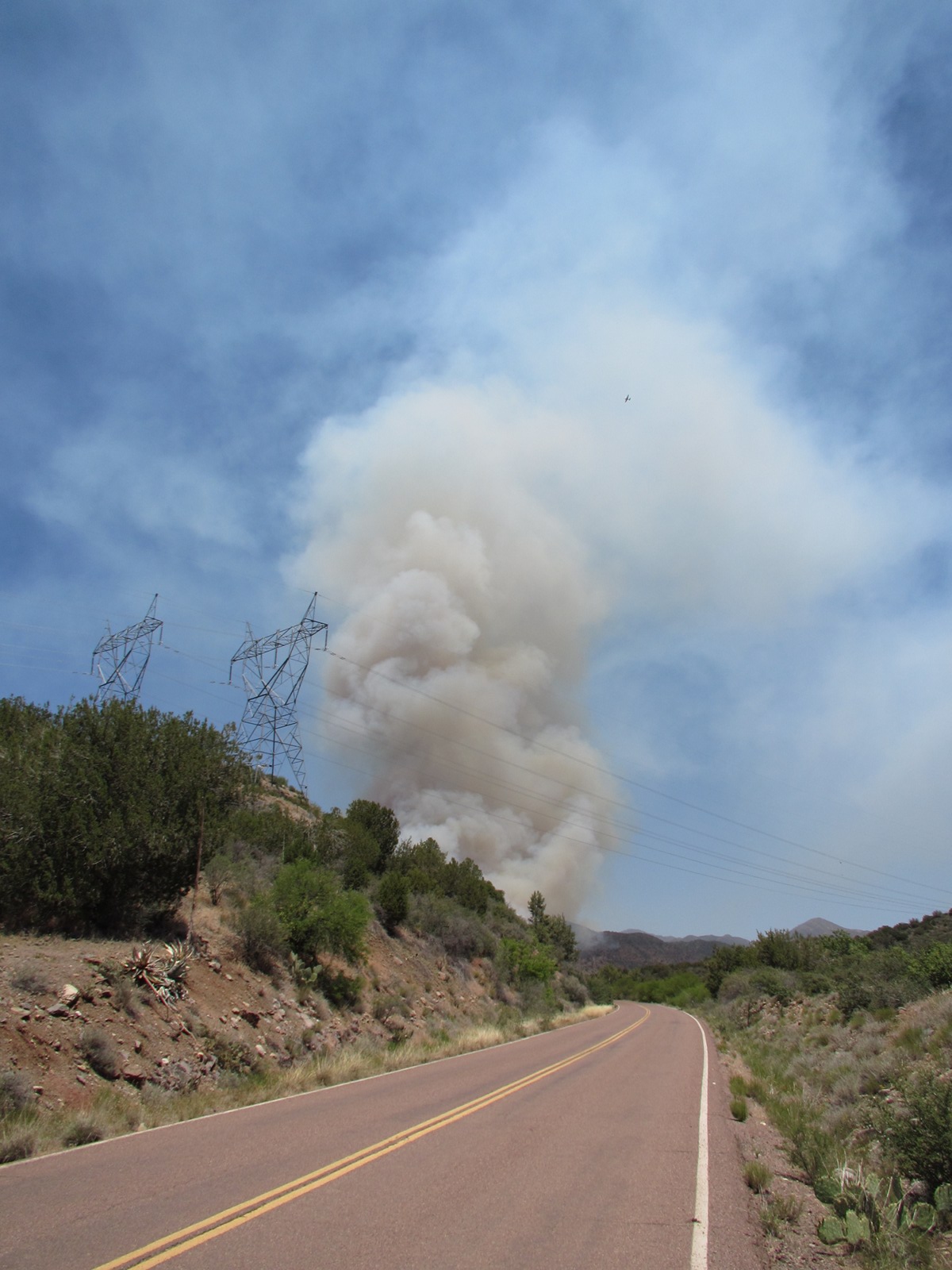 We passed vehicles from the Payson and Geronimo Hotshot crews at two of the pullouts along the road.  At the next pullout, we stopped briefly where I got this photo.