I took these photos from the Hilltop Trail in McDowell Mountain Park.
Sunset: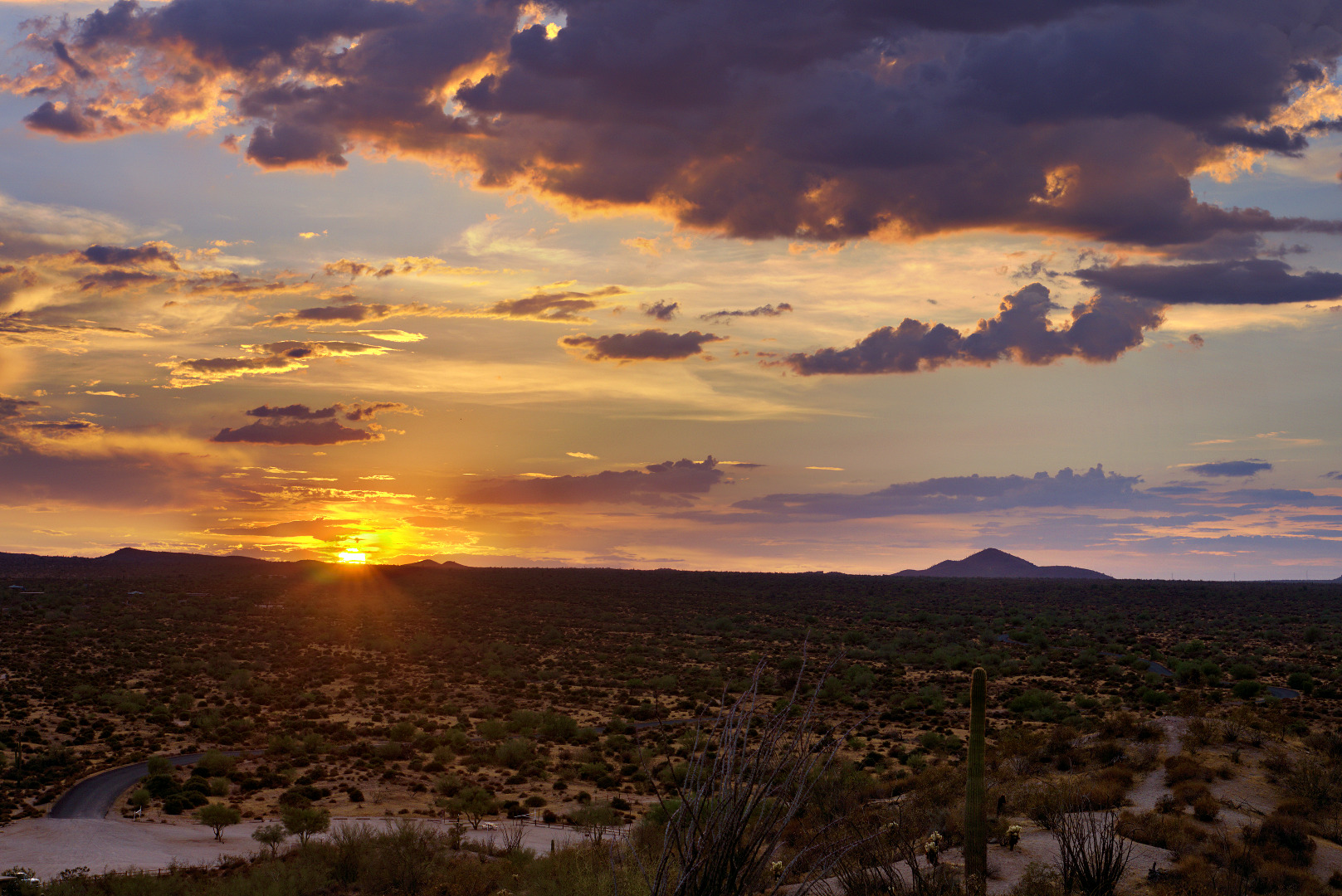 I don't think that I did an especially good job of editing this photo, but Marie says that she likes it.  I was walking back to my truck when I saw this bunny.  I shot this hand held at f/1.8 in aperture priority mode.  The camera (on auto-ISO) chose ISO 1250 for 1/80 sec.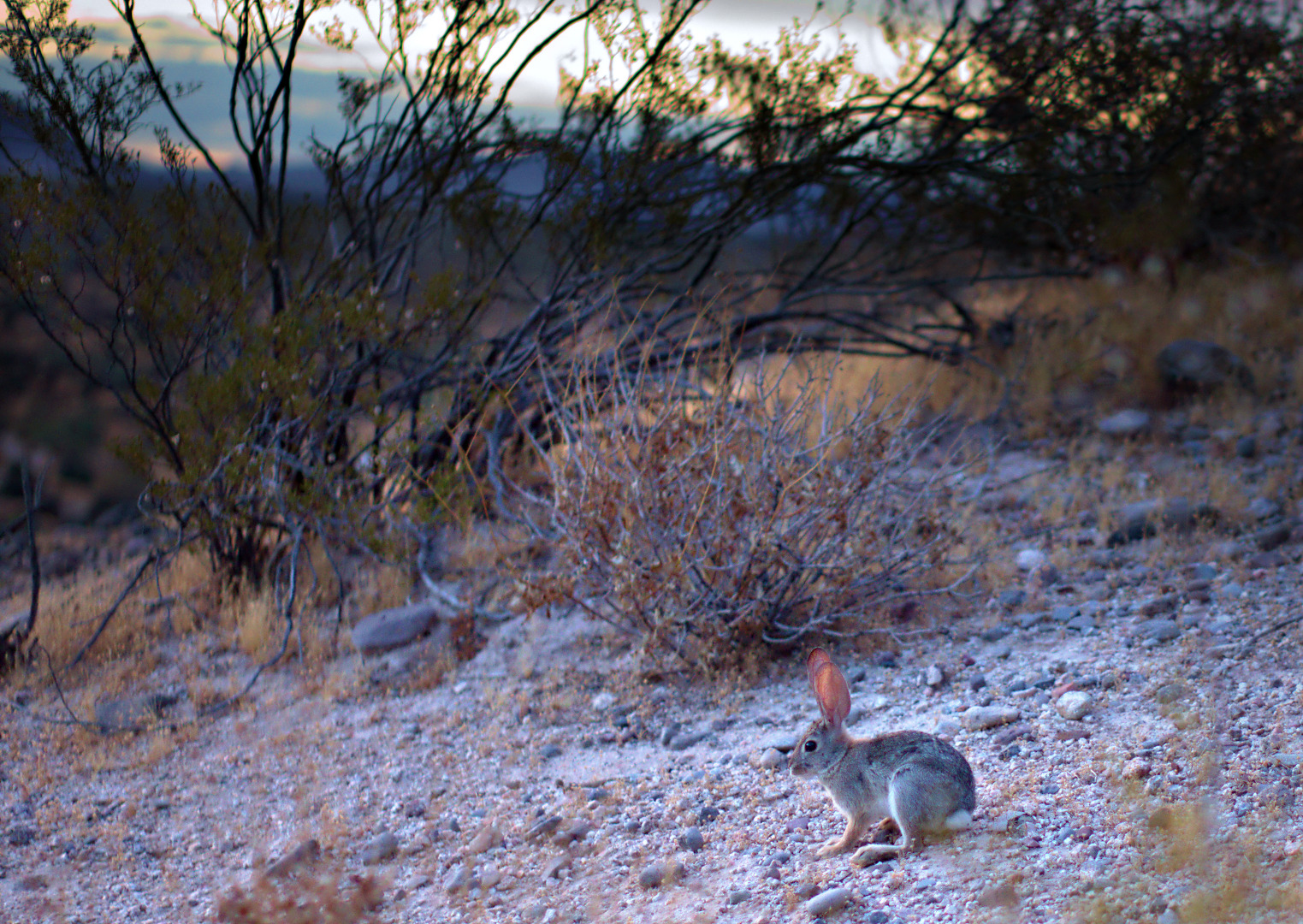 I took this photo of a saguaro cactus after sunset.  For this one, I used a tripod using ISO 100, f/8, 1/20 sec.  I ended up using the +2EV exposure of the three exposure bracket.  I was surprised that it (alone) worked for both the light areas of the image and the dark areas too.  I played around with tone mapping it too, but I prefer this edit obtained by merging various exposure values by hand.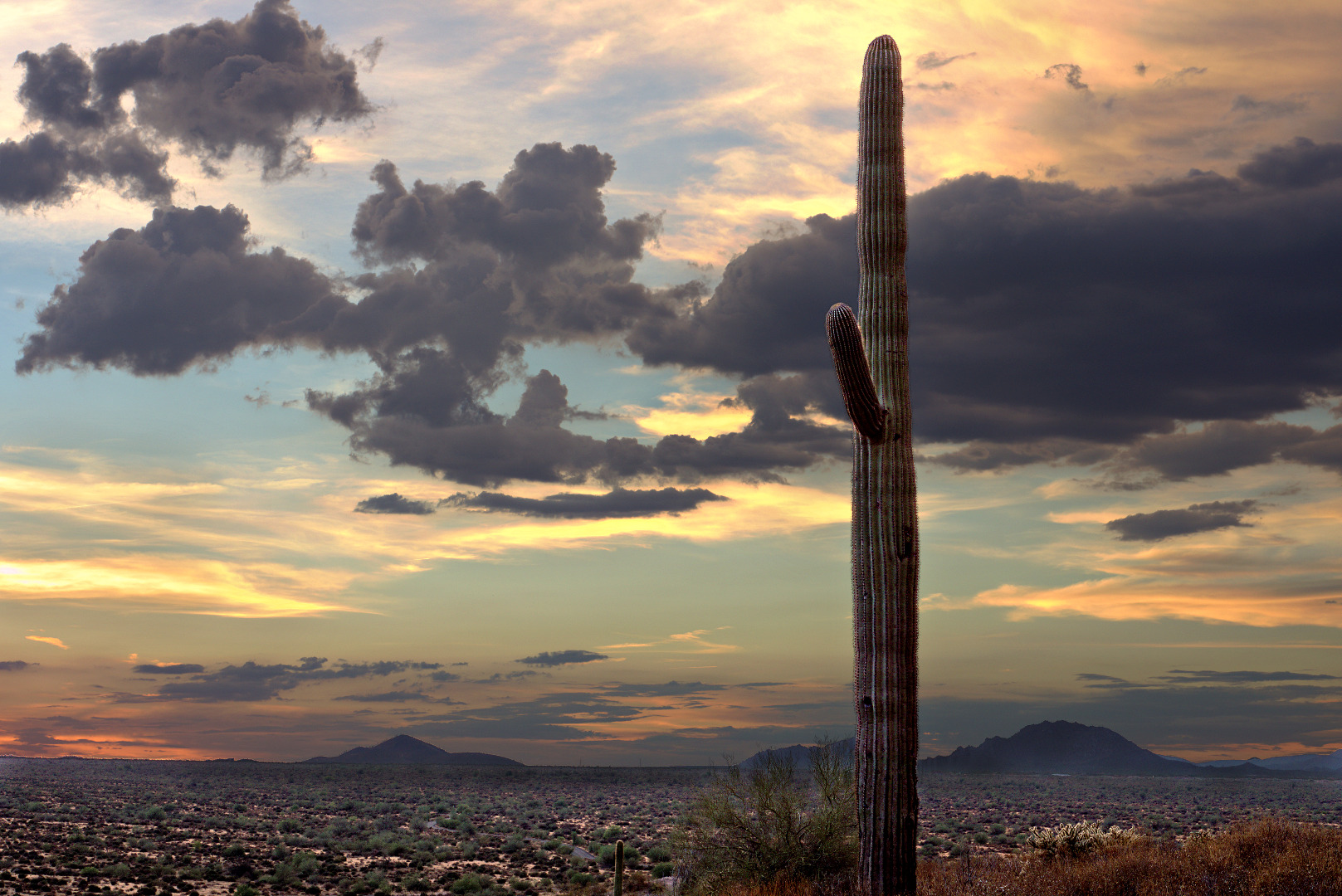 Another shot, somewhat later, with some burnt wood in the foreground.