Today's hike started at the Wagner Trailhead.  Fourteen of us hiked out Wagner to the Granite and then to the Delsie Trail.  At Delsie, we split up; Amy's group finished up by hiking up to Bluff and then back on Granite to Wagner.
Nancy, Janet, Linda, Bob, Sarge, and I hiked up Delsie to the Granite Tank on Pemberton. From there, we hiked the new Pemberton re-route to Lariat which we took back to Granite where we retraced our steps back to our cars.  Total distance was 9.75 miles.
Recent rain has made the trails very green.  We even noticed a bit of green in the McDowells.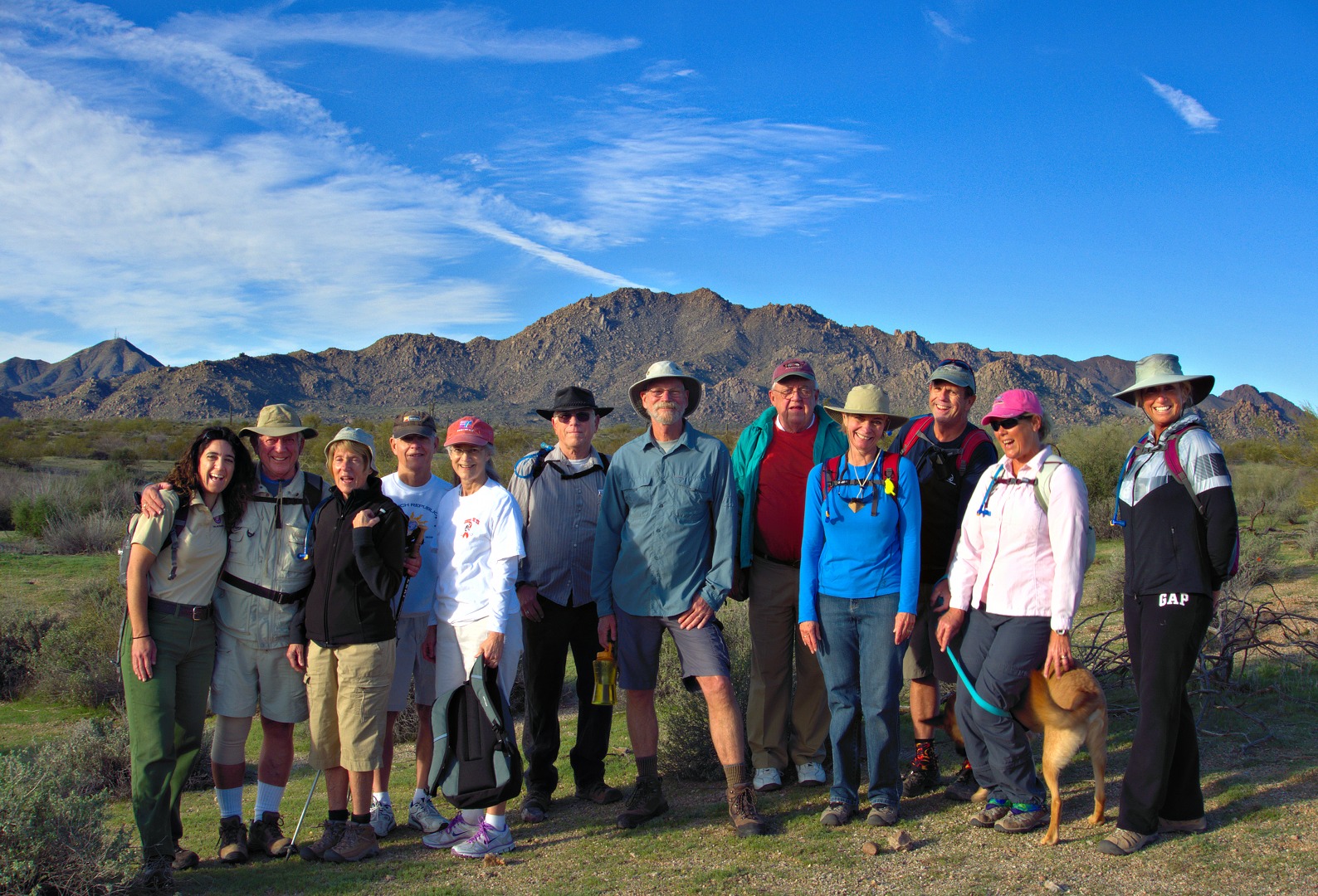 Linda, Janet, and Nancy on the Delsie Trail: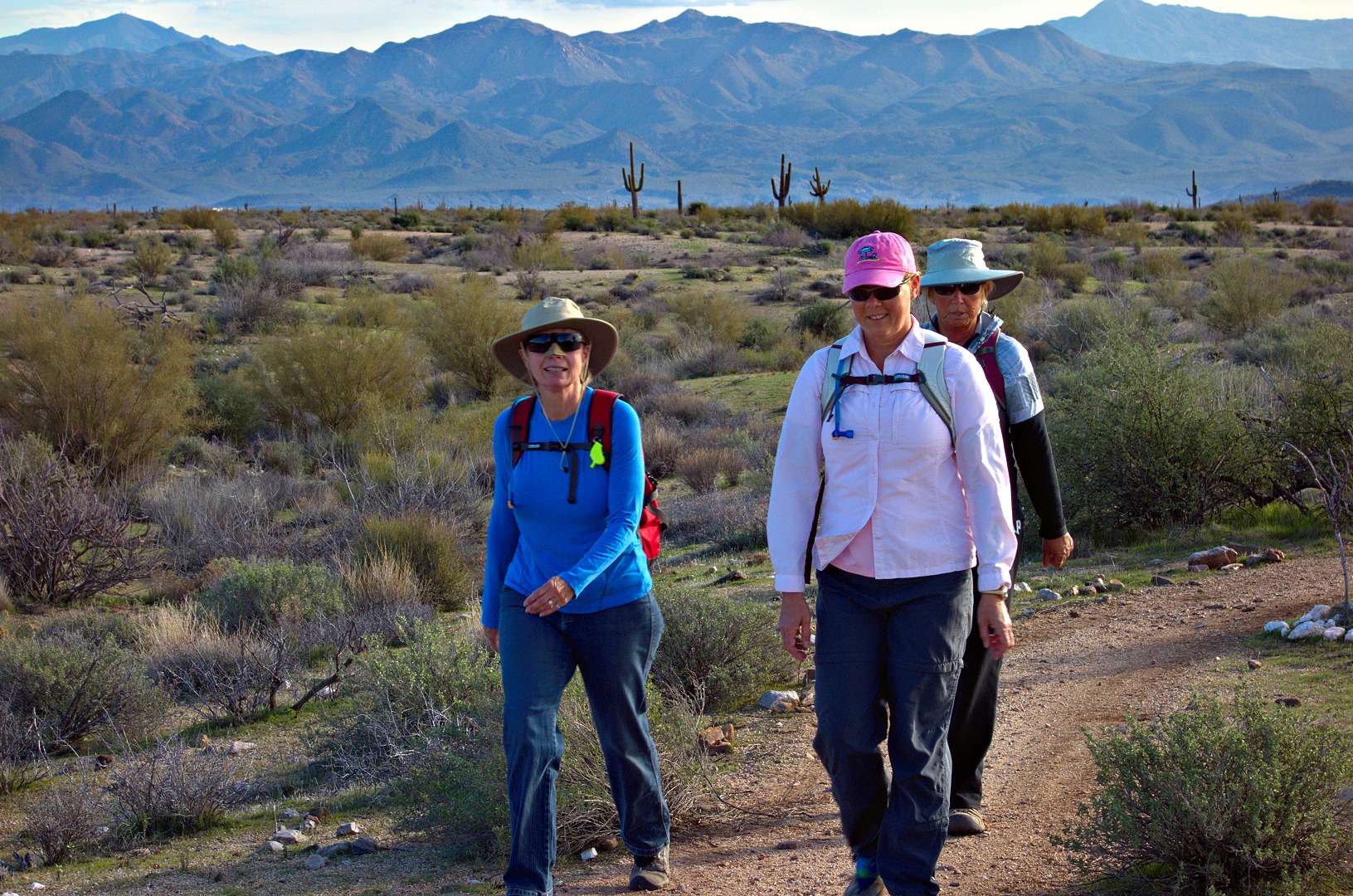 Bob and Sarge: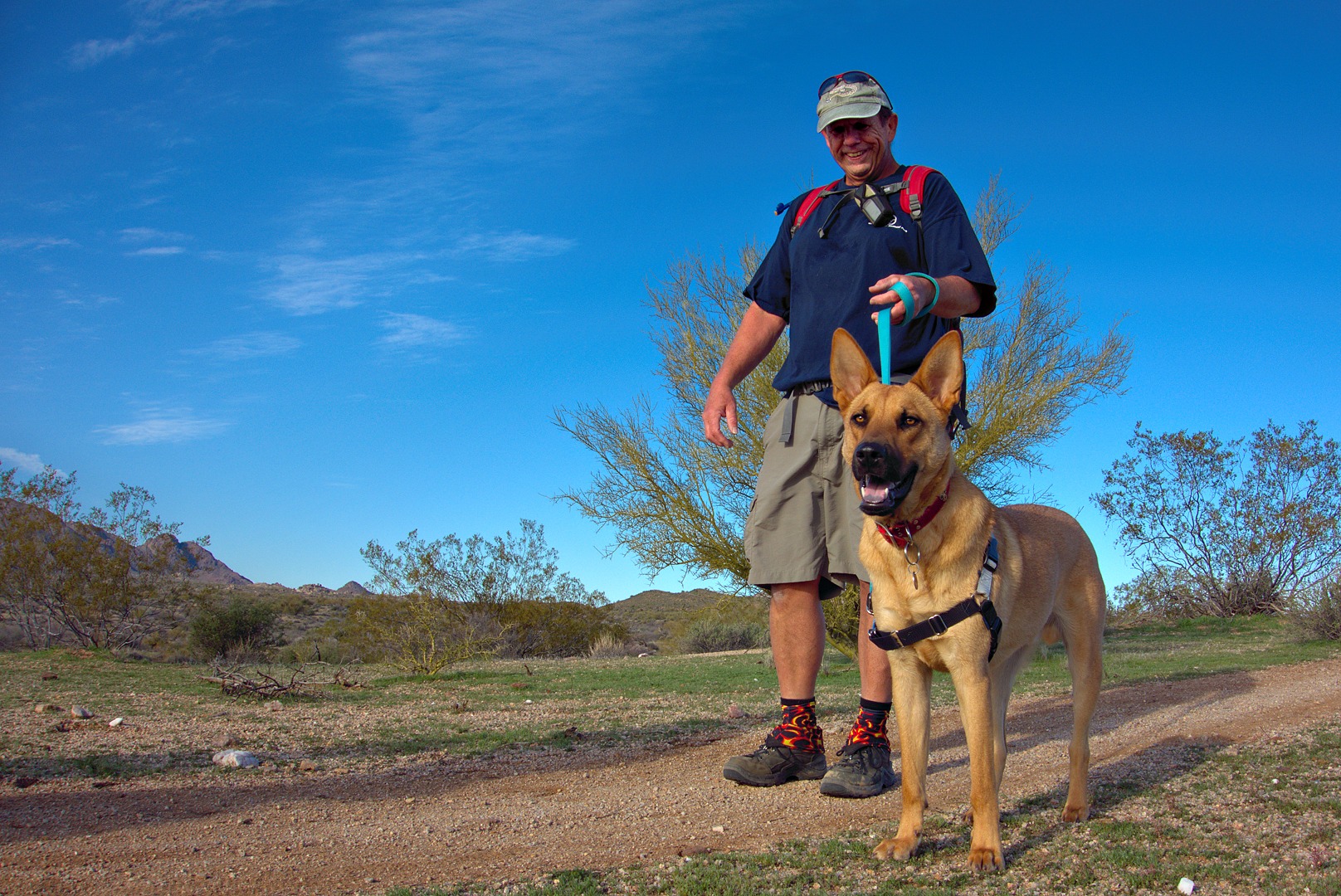 A view of the McDowells and saguaros in the foreground midway up the Delsie Trail.  Tom's Thumb can be seen a third of the way from the right hand side of the photo.  The Thumbnail Pinnacle can be seen at the far left of the photo.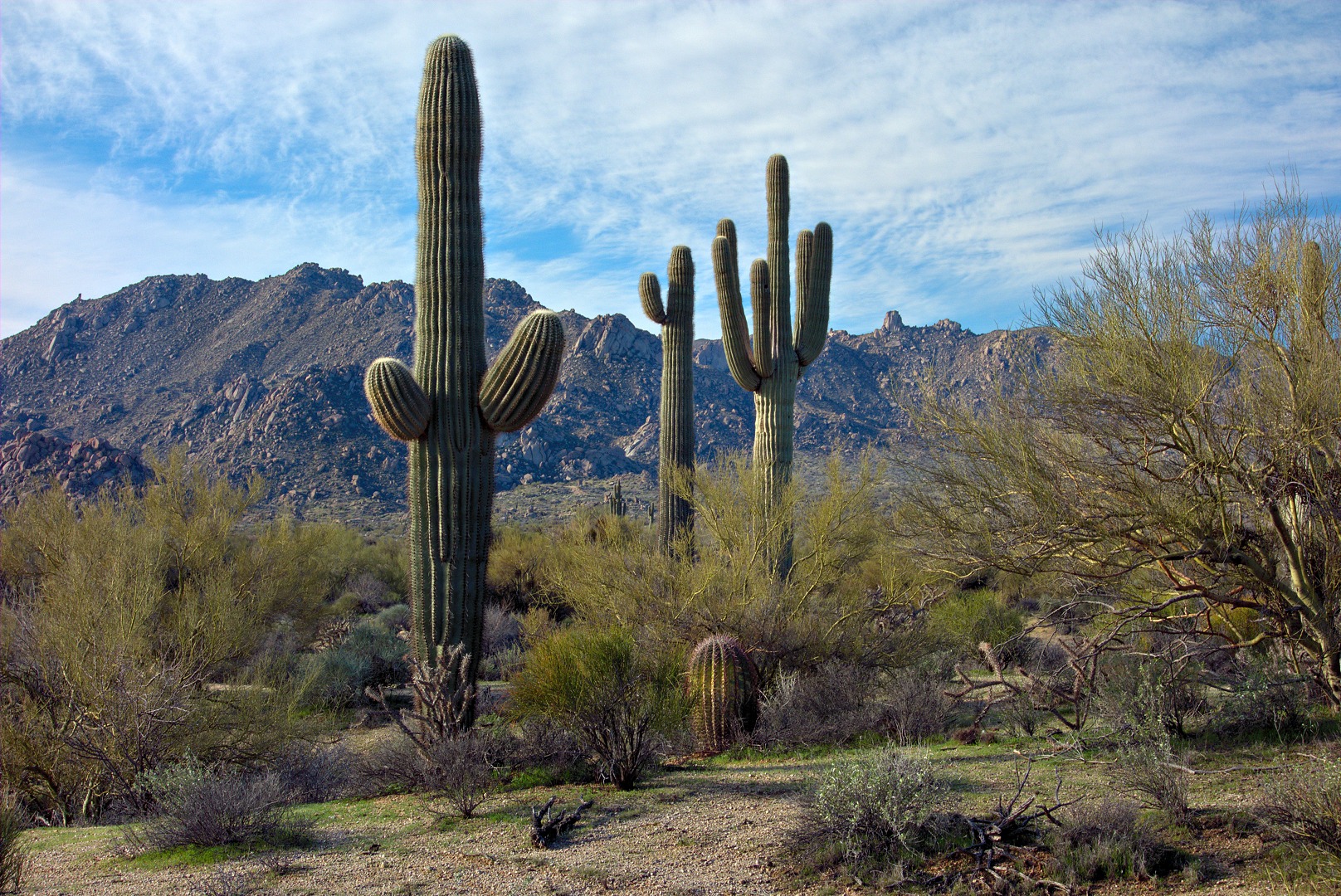 This photo was taken near the Granite Tank.  The Tank is not visible in this photo, but is off to the left.  The road to the left used to be the Pemberton Trail.  Pemberton has been rerouted to the right.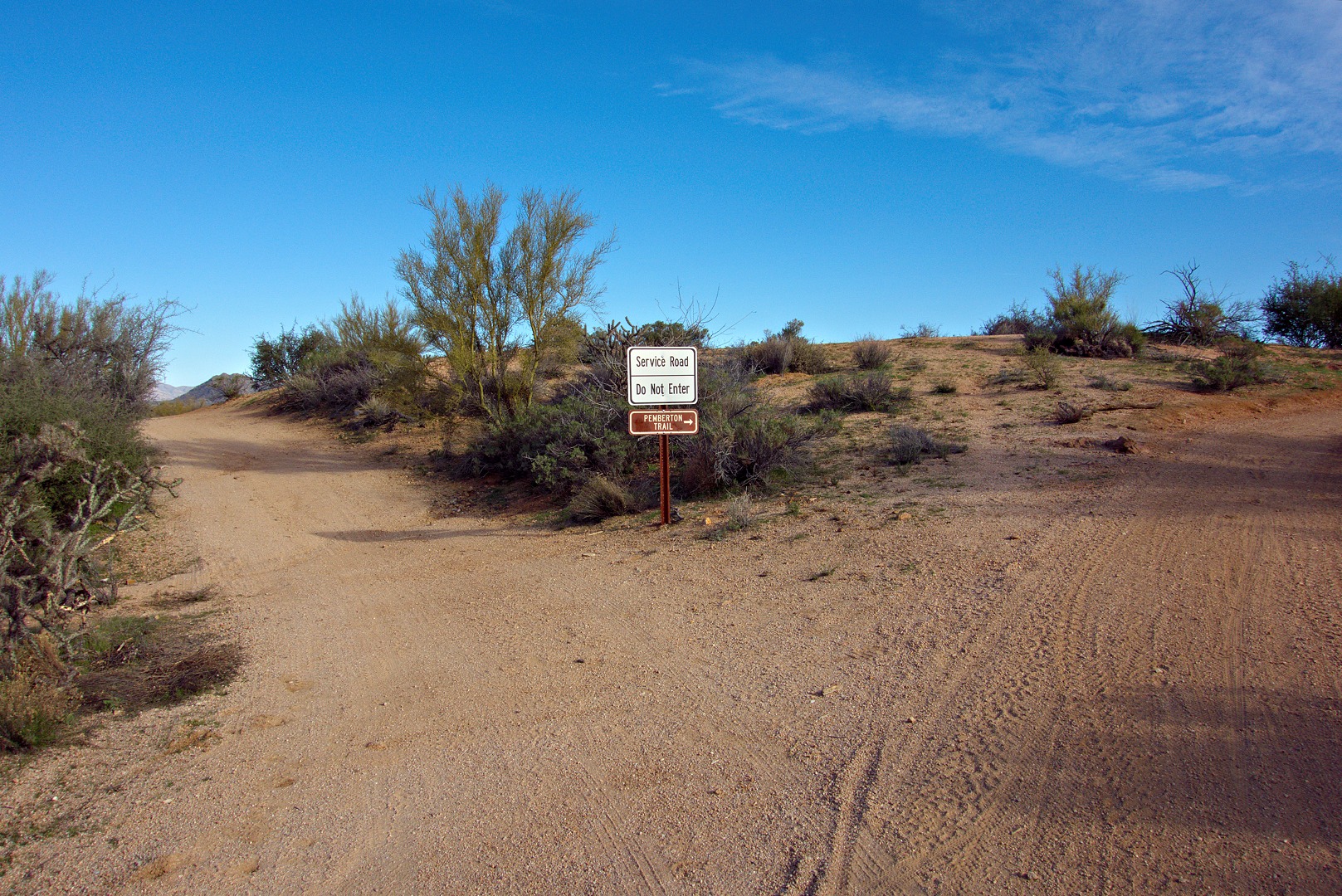 The new Pemberton reroute has lots of twists and turns and is very scenic.  The desert vegetation is very dense in places and, much to our surprise, we saw large boulders along the way.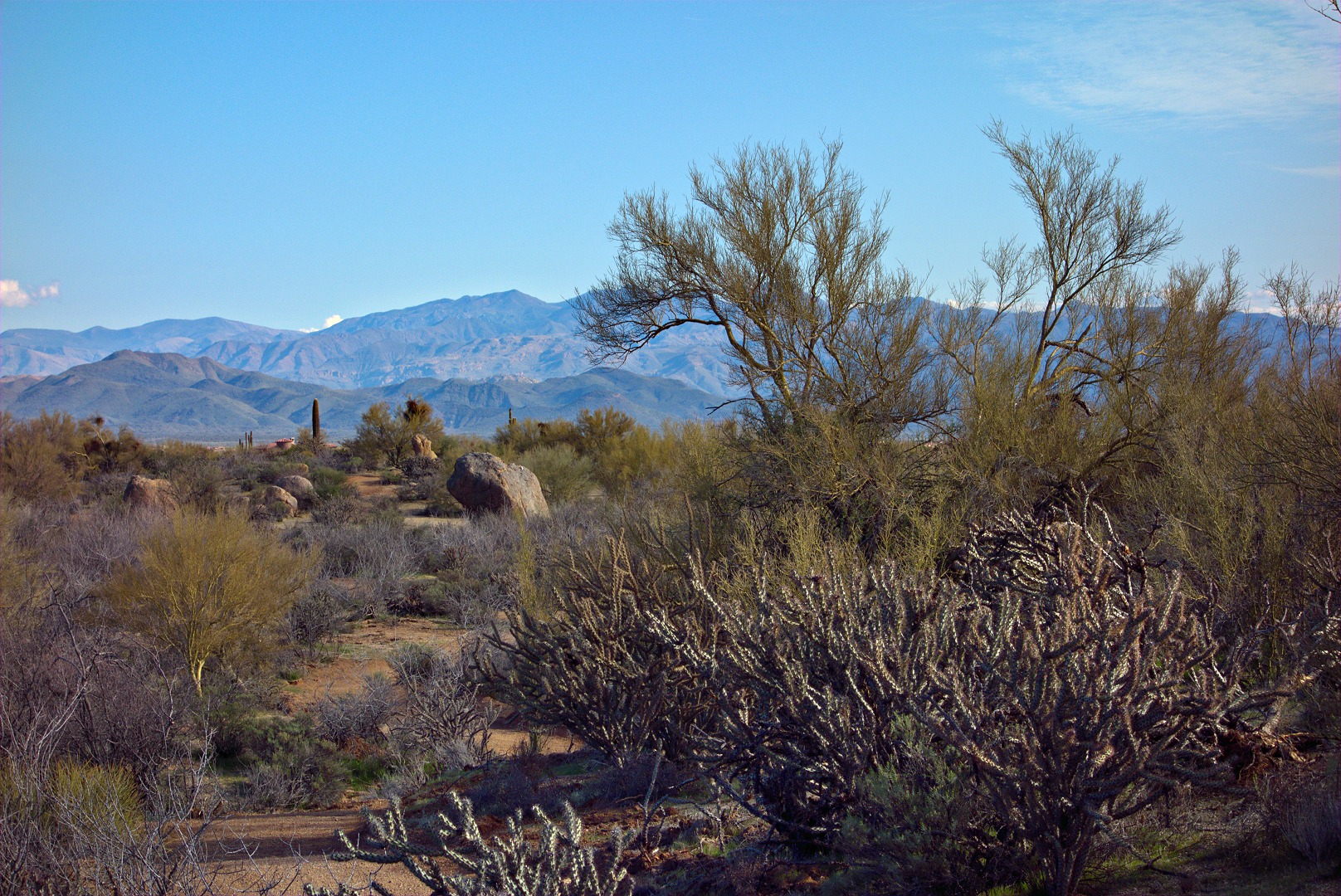 A closer view of one of the large boulders in the above photo.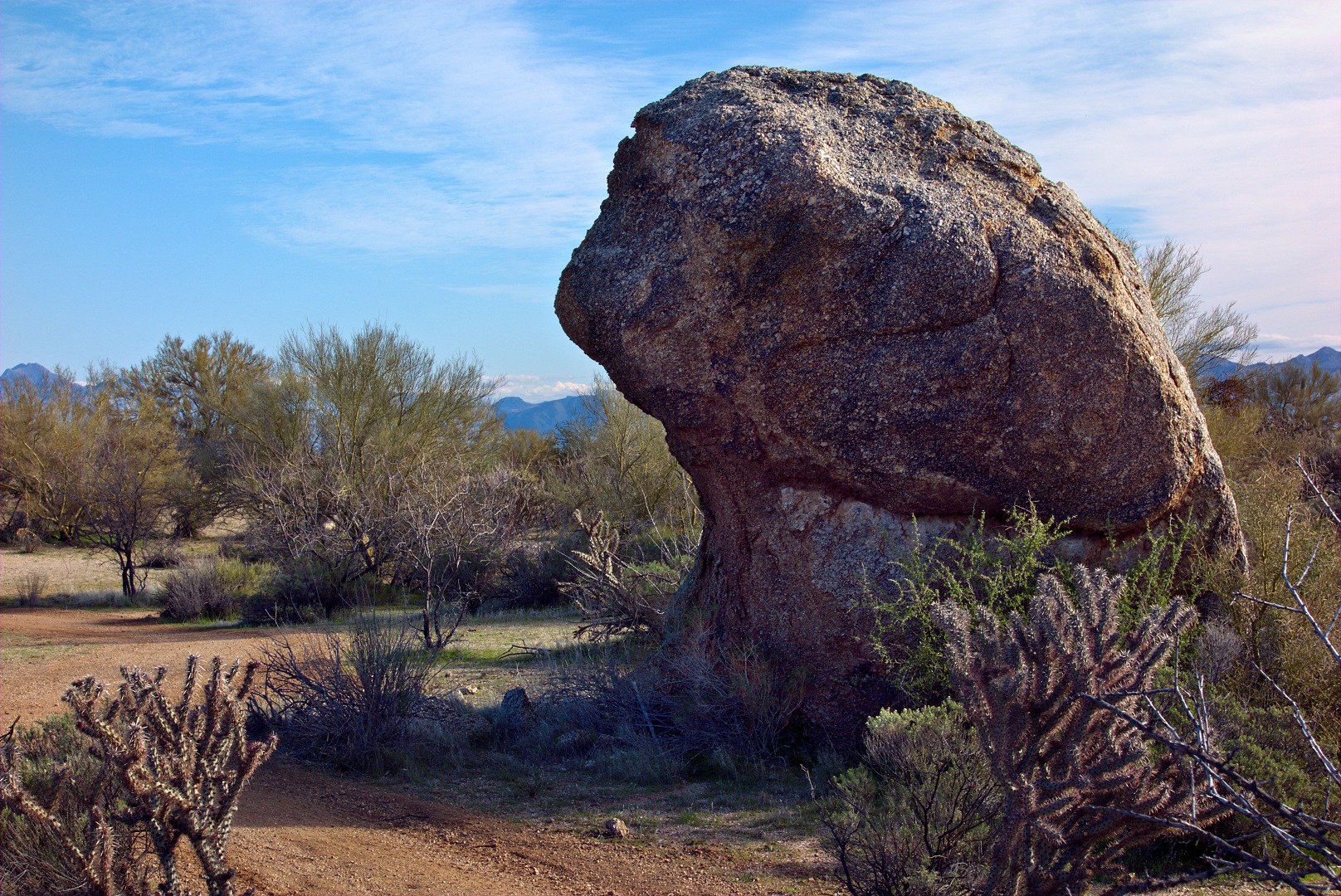 I found a way to climb to the top of that boulder.  Linda took this photo of me on the top:
Janet standing next to a somewhat smaller boulder a little ways further down the trail: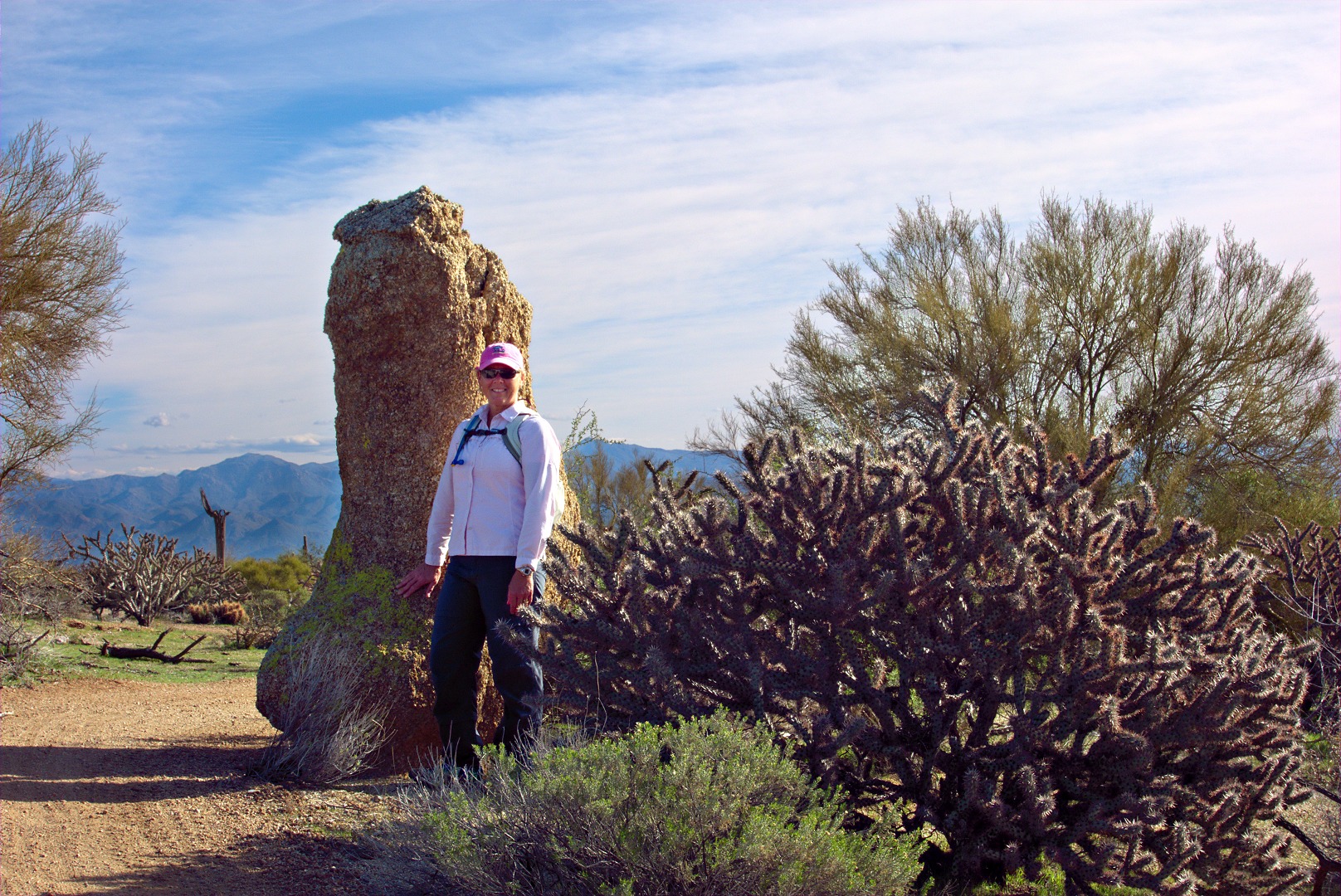 A healthy saguaro.  I think this was still on the Pemberton Trail.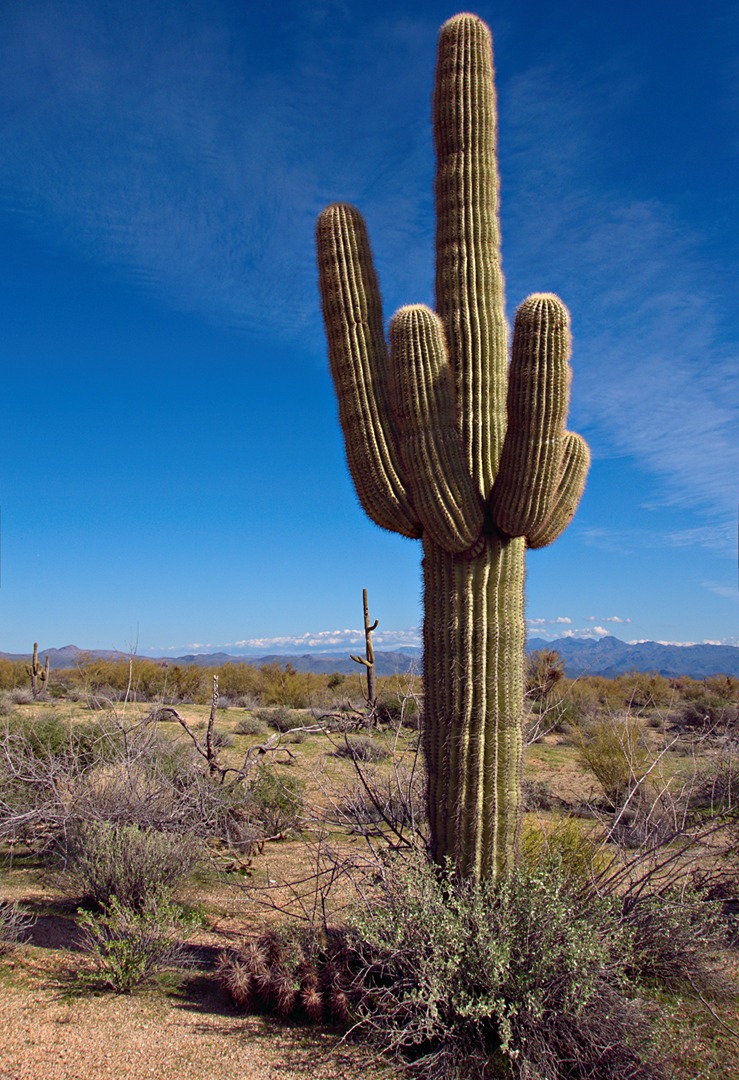 A view from the Lariat Trail as we were headed back: