Marilyn and I hiked to the top of Little Mount Ord yesterday.  We parked at the junction of forest service roads #626 and #1688.  We hiked #1688 until we got to a trail leading to the top of Little Mount Ord.  The latter trail was easy to follow in the beginning, but it had a lot of brush.  We alternated between bushwhacking and hiking what appeared to be infrequently used trails between the brush.  We found an area where cattle had congregated at one time; it's possible that we were following cow trails during some of our ascent of Little Mound Ord.
FS #1688 had a mix of mud and snow, though most of it was reasonably dry and in good condition.  There were several spots that would've been challenging for me in our truck, but it would be no trouble at all for someone familiar with OHV travel.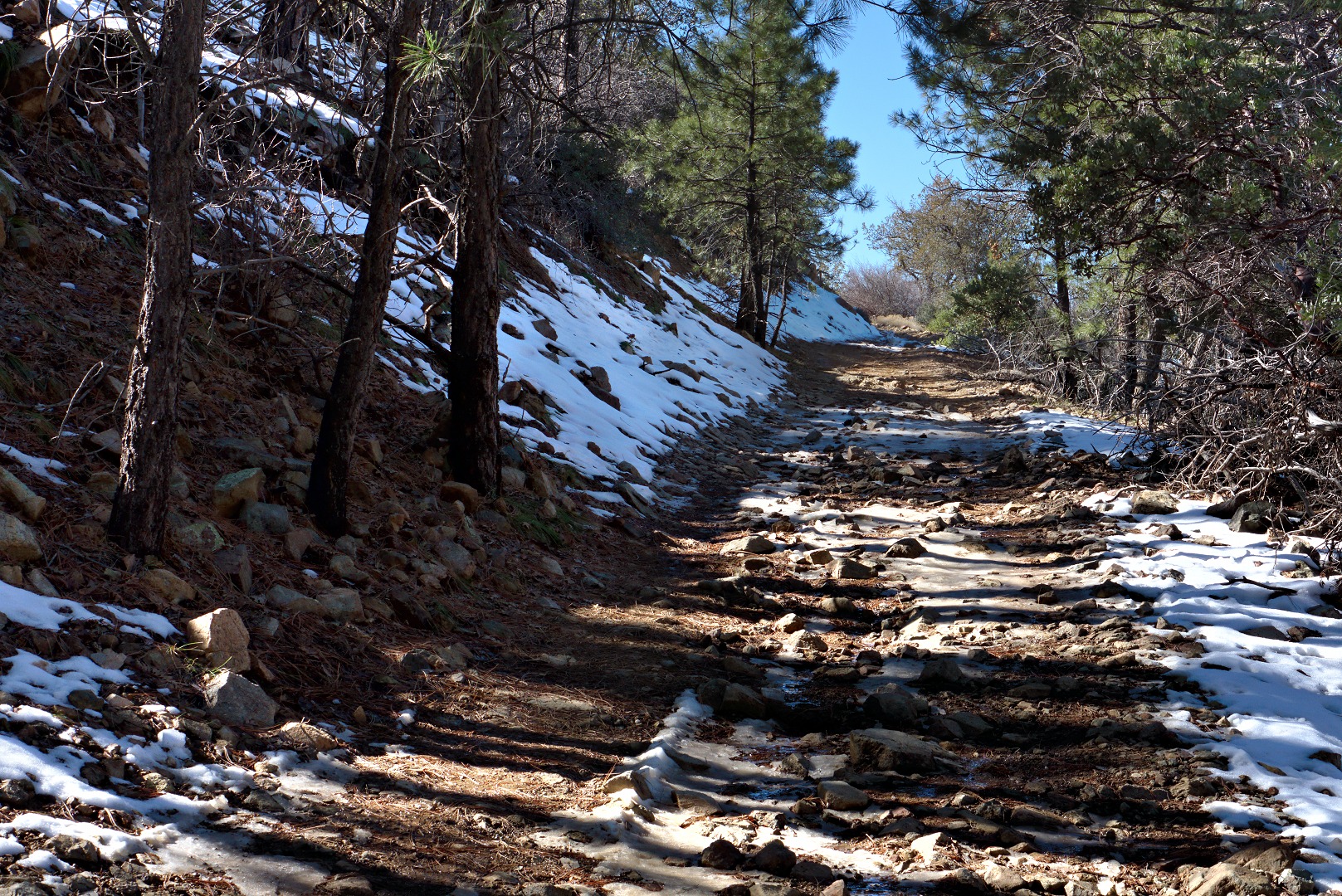 A view of Mount Ord.  There is a lookout tower and a bunch of antennae on top.  Little Mount ord is off to the right, but is not visible in the photo below.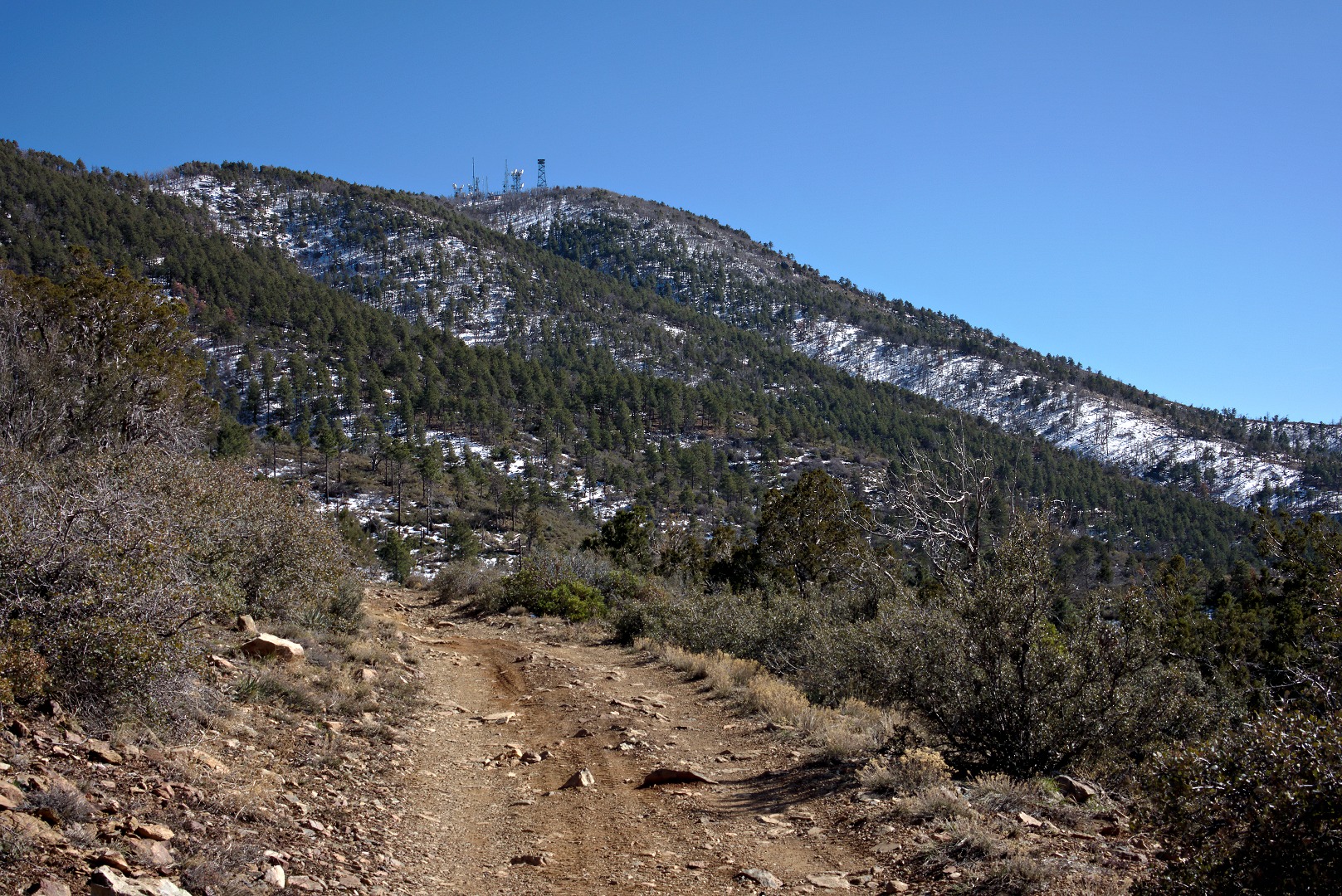 The moon, seen through the branches of a pine tree: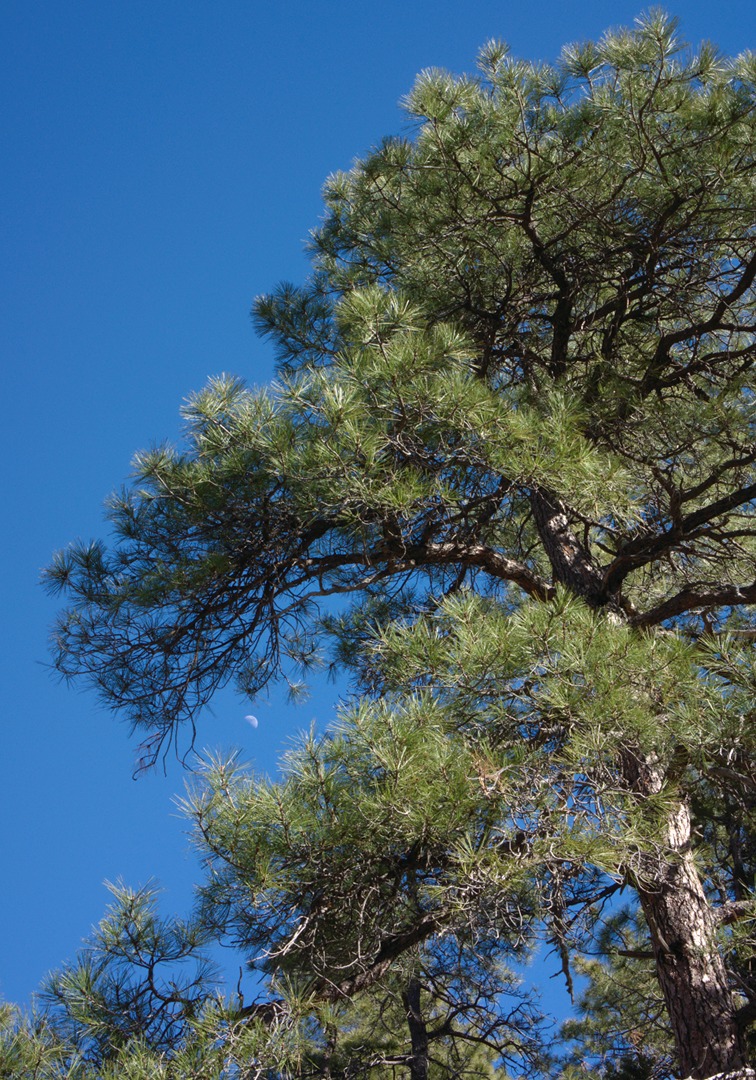 Marilyn, hiking FS #1688: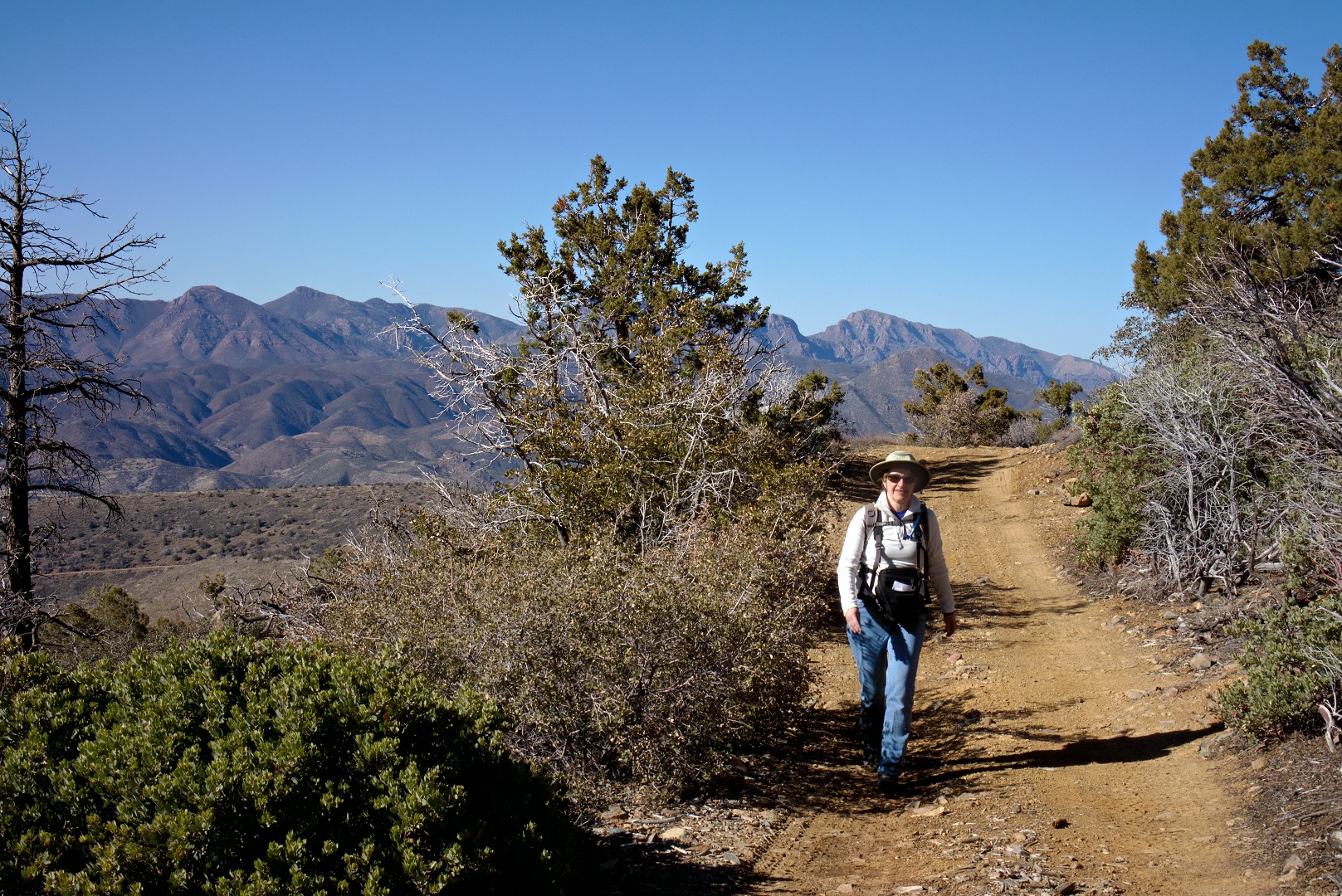 A view looking towards the Phoenix Metro area.  There was so much haze that we had trouble seeing Red Mountain.  (Red Mountain can be see slightly below the horizon, one third of the way over from the left edge of the photo.)  SR 87, also known as Beeline Highway, can be seen in this photo.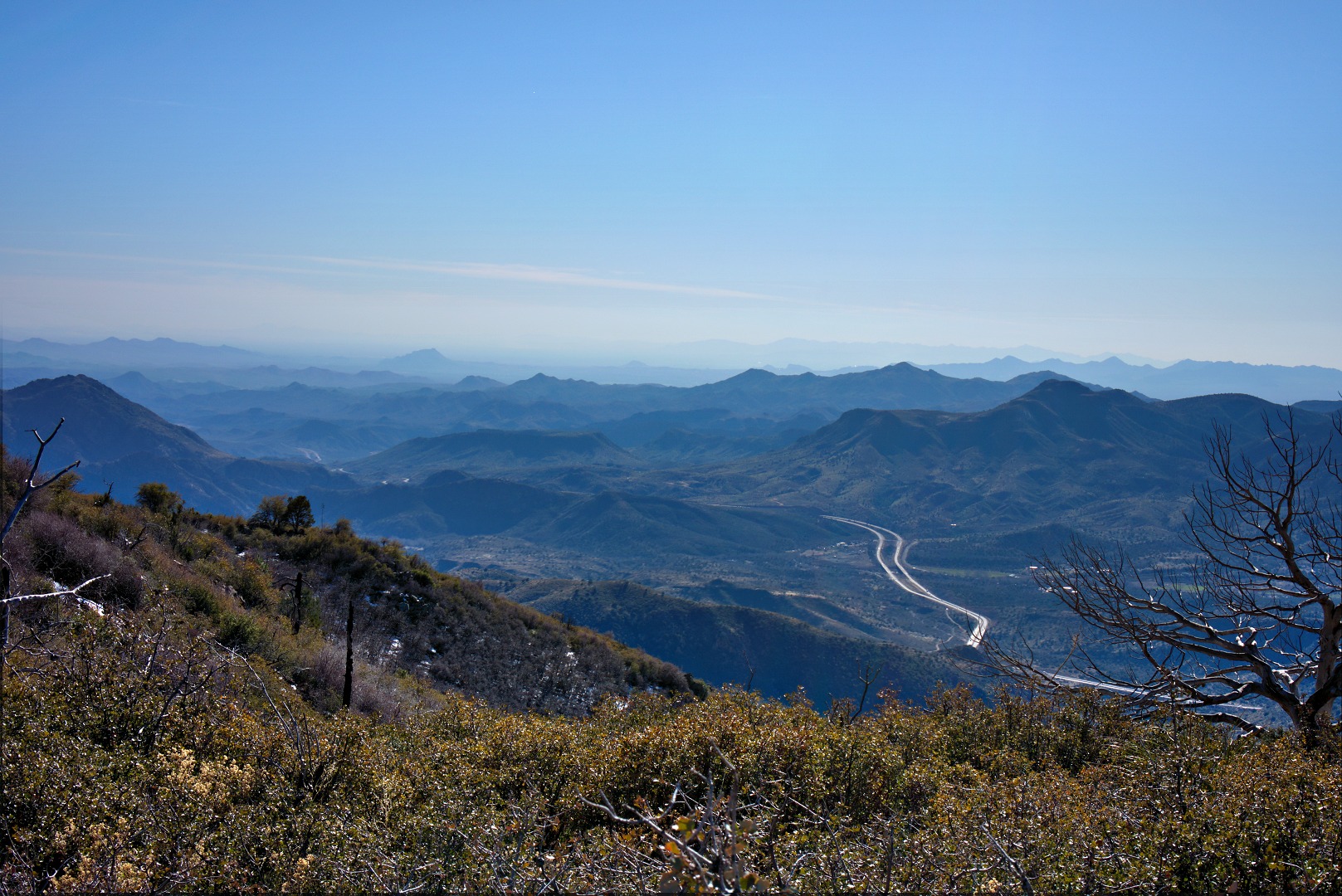 A view as we were hiking up Little Mount Ord.  The Mogollon Rim can be seen between gaps in the vegetation.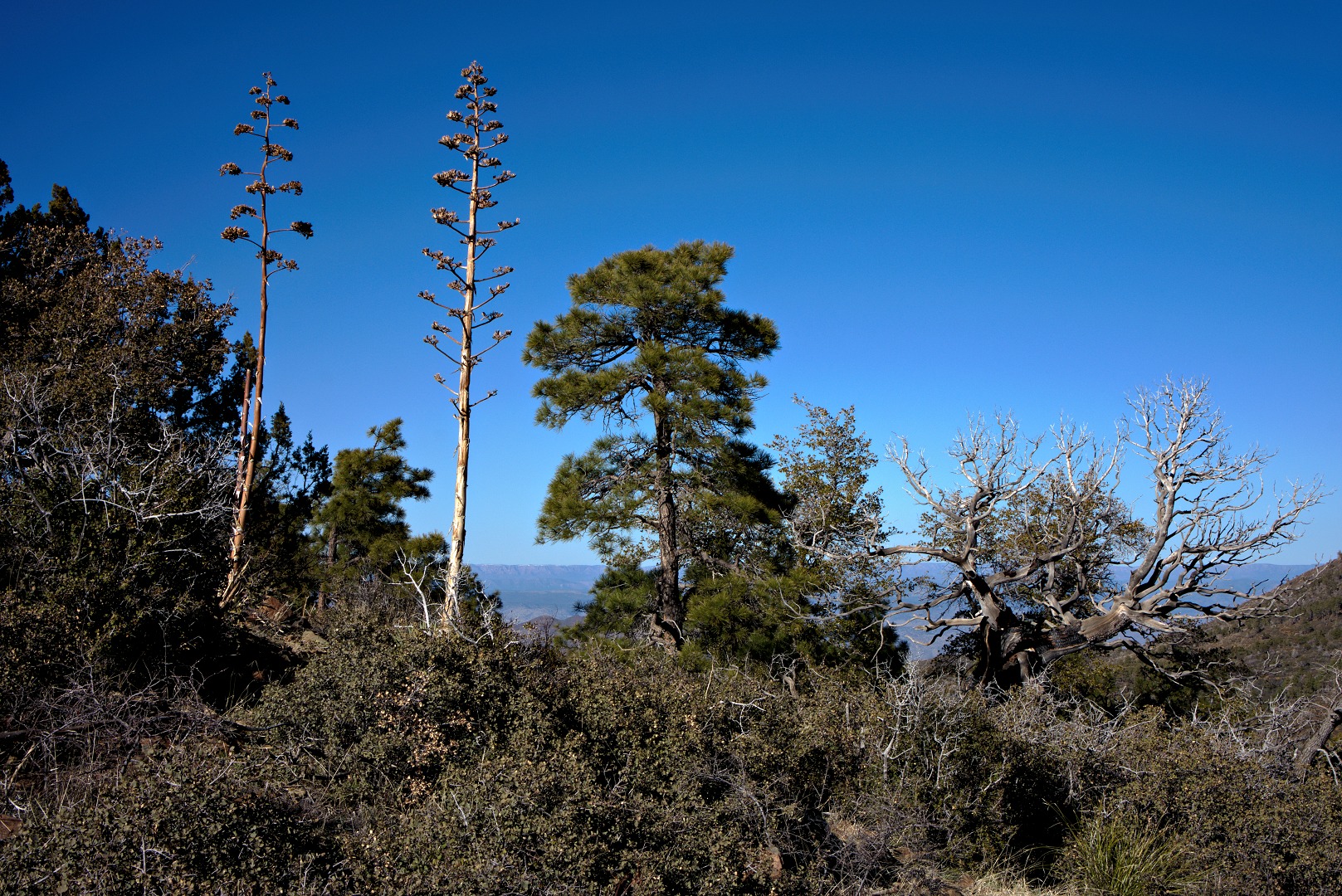 Four Peaks had snow on at least three of its peaks.  FS #1688 can be seen cutting across the hillside in the foreground.  If you were to follow that hillside leftward to the top, you'd end up at the summit of Mount Ord.  (There are easier ways to get there though.)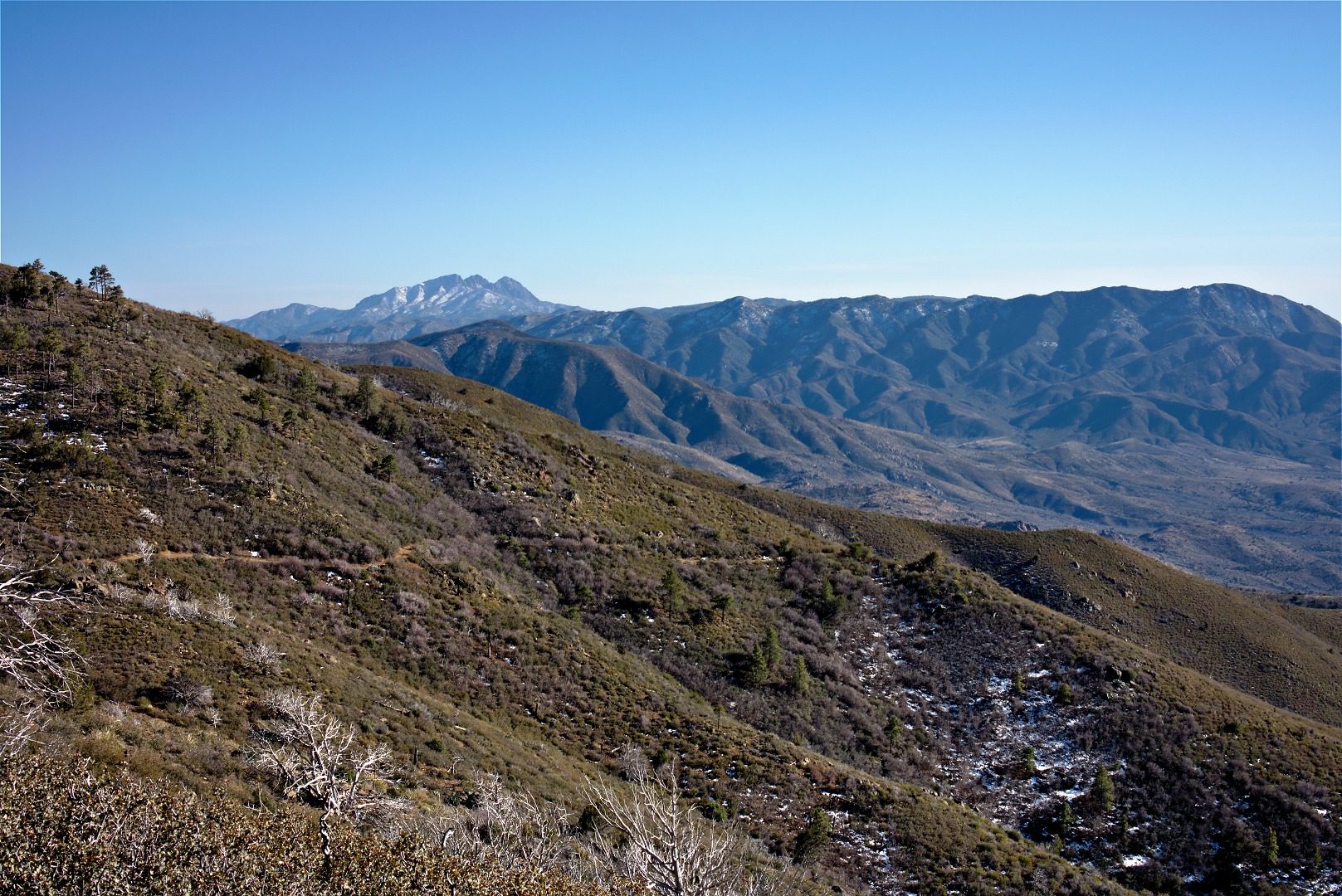 After we descended Little Mount Ord, we hiked a ways further on FS #1688 where I got this picture of a peak in the Mazatzals.  A portion of Little Mount Ord can be seen in the foreground.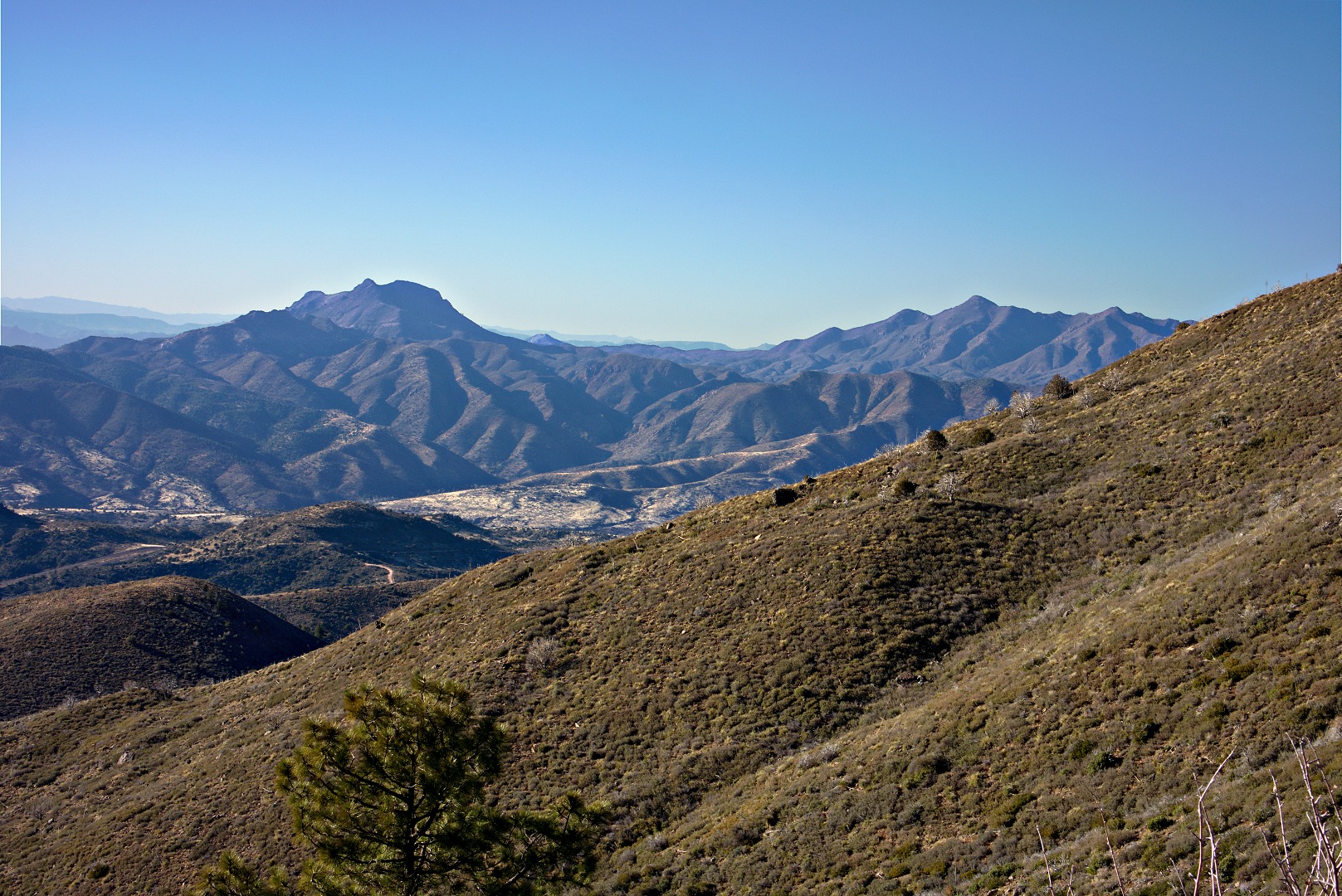 I stopped partway down FS #626 on the way back, got out of the truck, and took a few more photos.  This one is looking across Beeline Highway into the Mazatzals.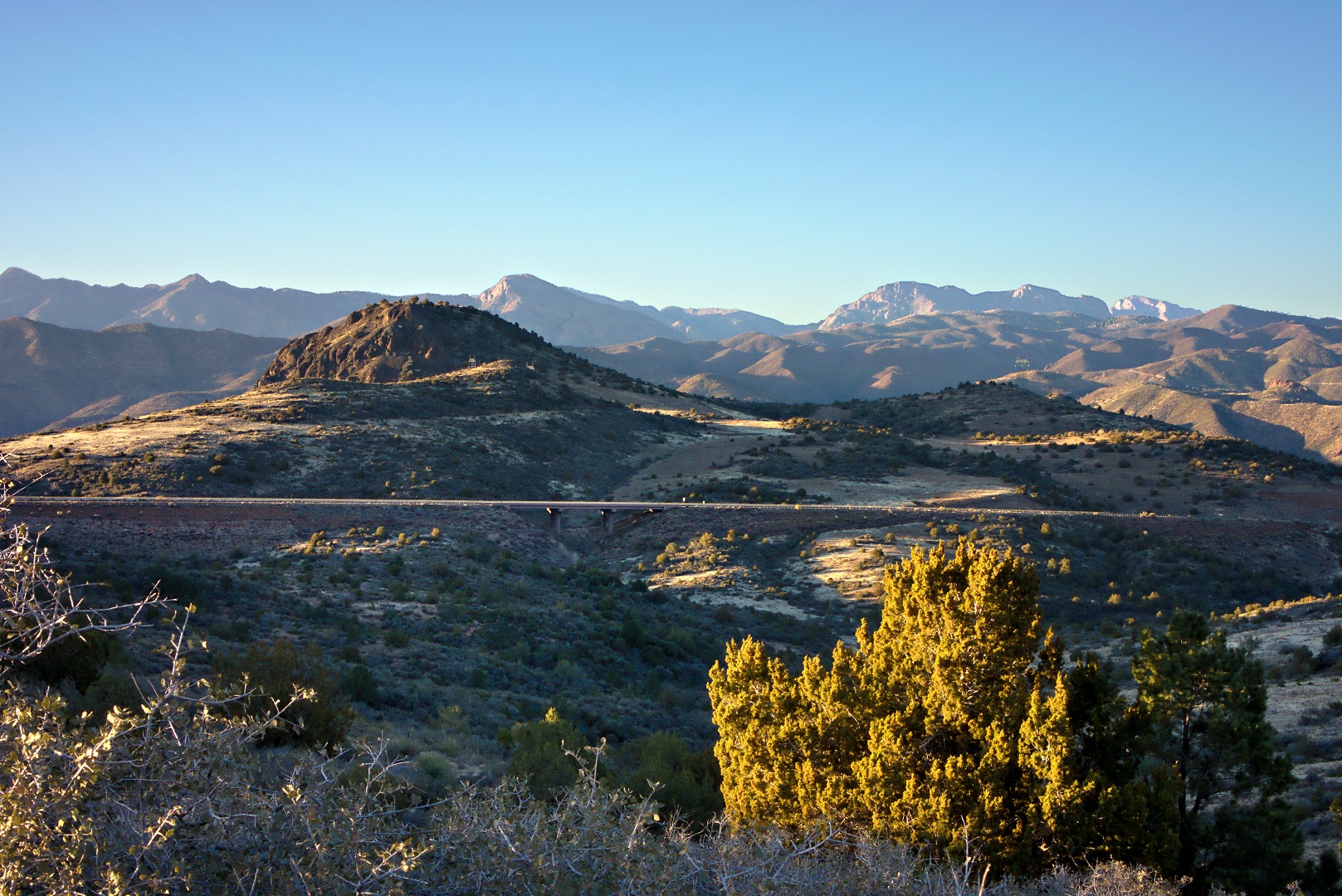 The loading chute of a corral just off of FS #626: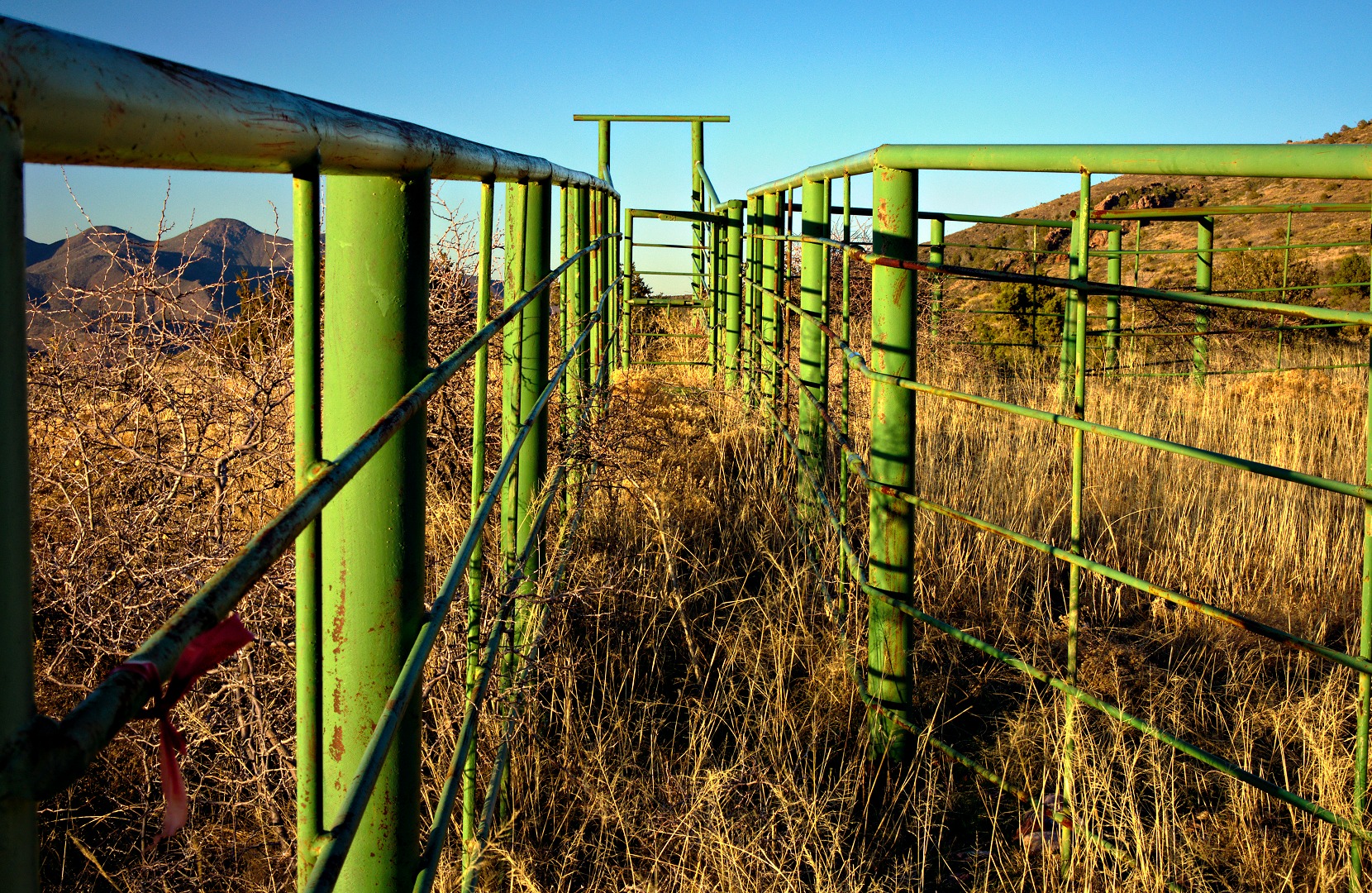 Another View of the Mazatzals: