We had a nice pink sky after sunset earlier this evening.  This is a photo of the palm tree in our front yard.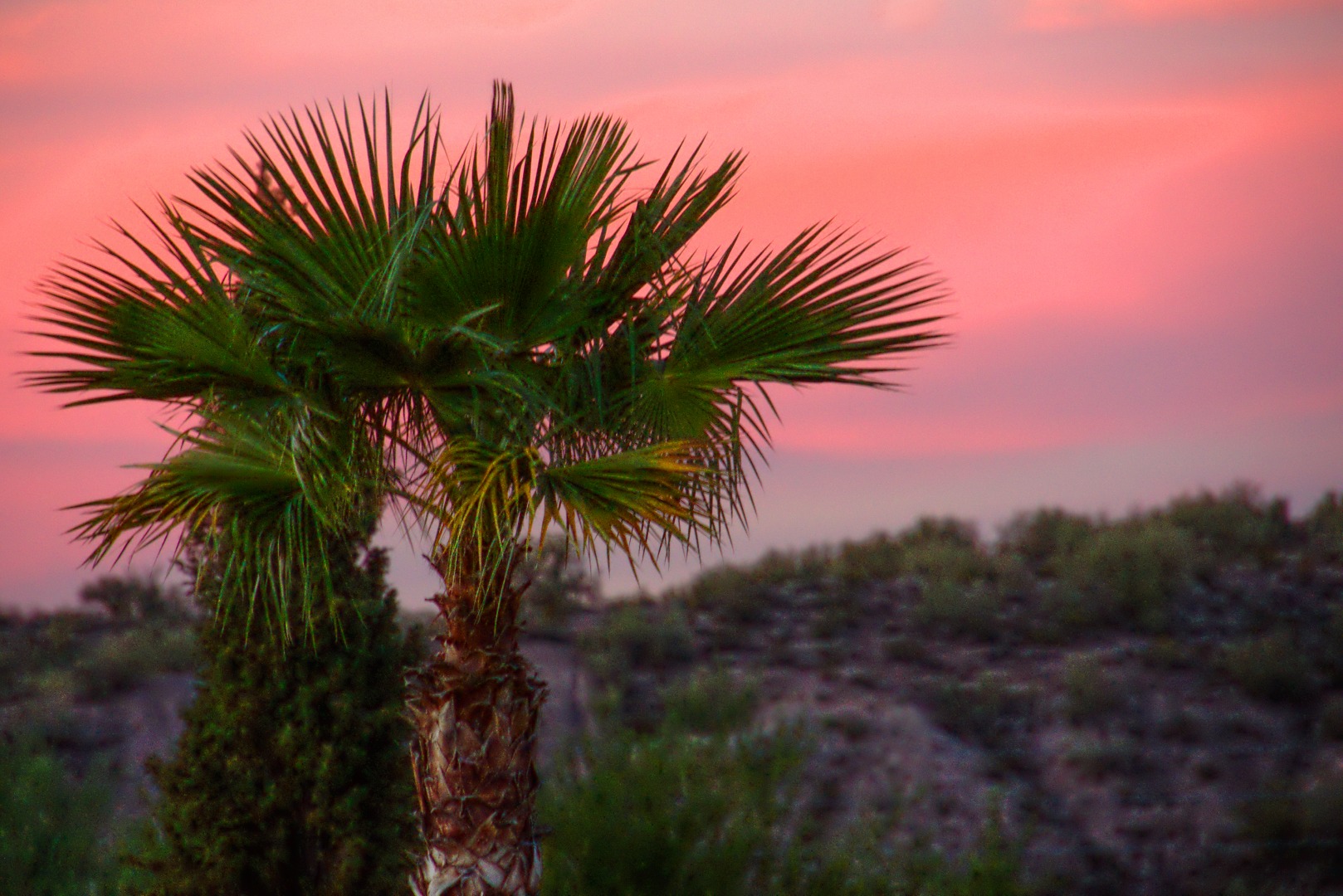 Taken with my NEX-7 at ISO 1600, f/7.1, 1/100s, -0.7 EV, w/ a focal length of 200mm (fully zoomed).  There's more noise than I would like in the fronds of the tree; this is partly due to the high ISO and partly due to the fact that I tone mapped it for more color and definition in the tree.  The tone layer is largely masked out with only a 30% opacity for portions of the tree and other foliage.
I used exposure bracketing on my NEX-7.  I might get better results if I use the +0.7 EV exposure for the tree and other foliage.