Marilyn and I hiked the Pine Creek Loop late on Sunday.  It's a three mile loop that starts from a parking area just off the Beeline Highway.  It connects with the Ballantine Trail about half way around, though we did not hike the Ballantine Trail on Sunday.
The trail starts off steep; elevation is gained quickly.  This is a view from perhaps half way up.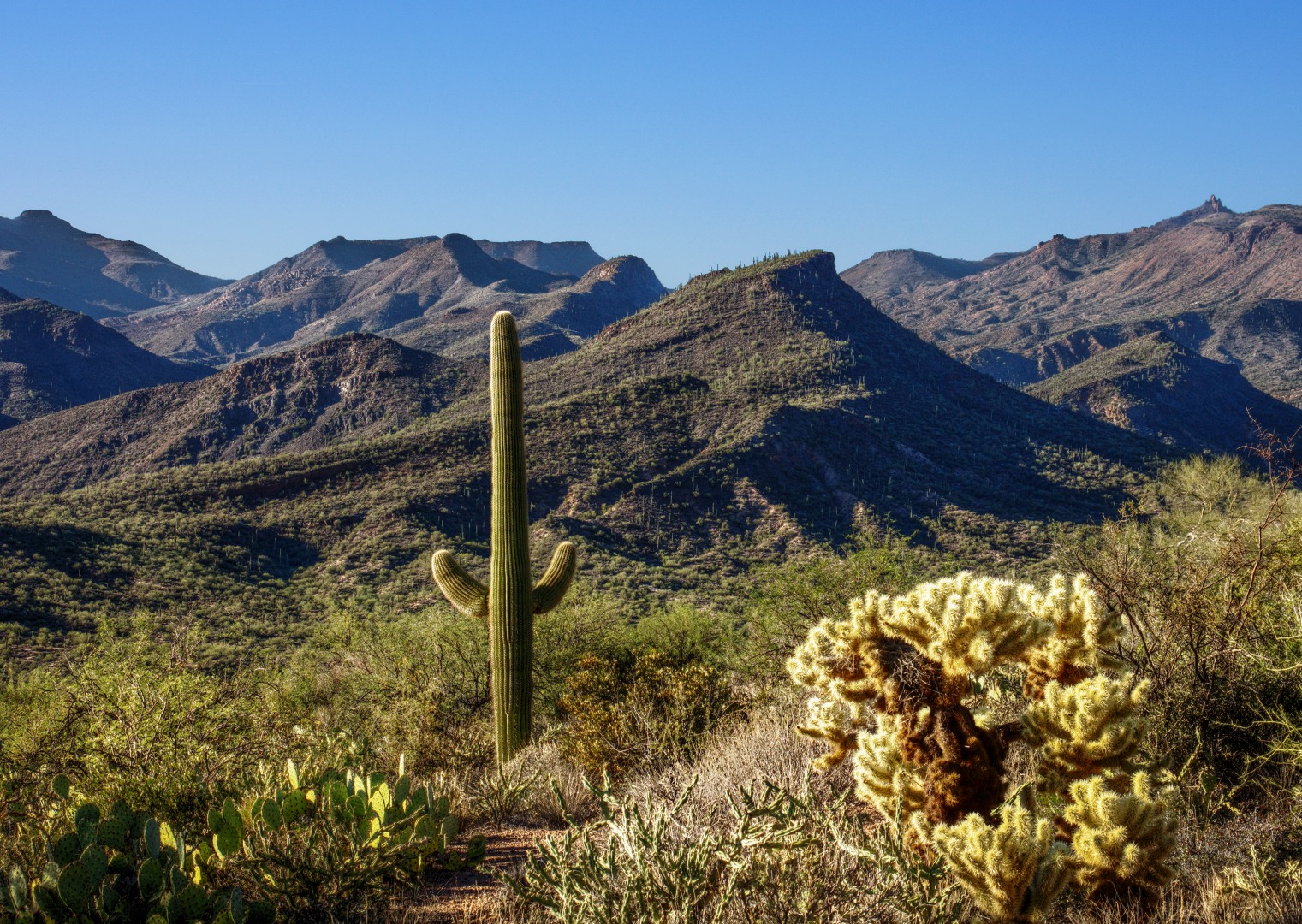 A view looking off to the west.  Beeline Highway (AZ 87) is visible in this photo as is Red Mountain.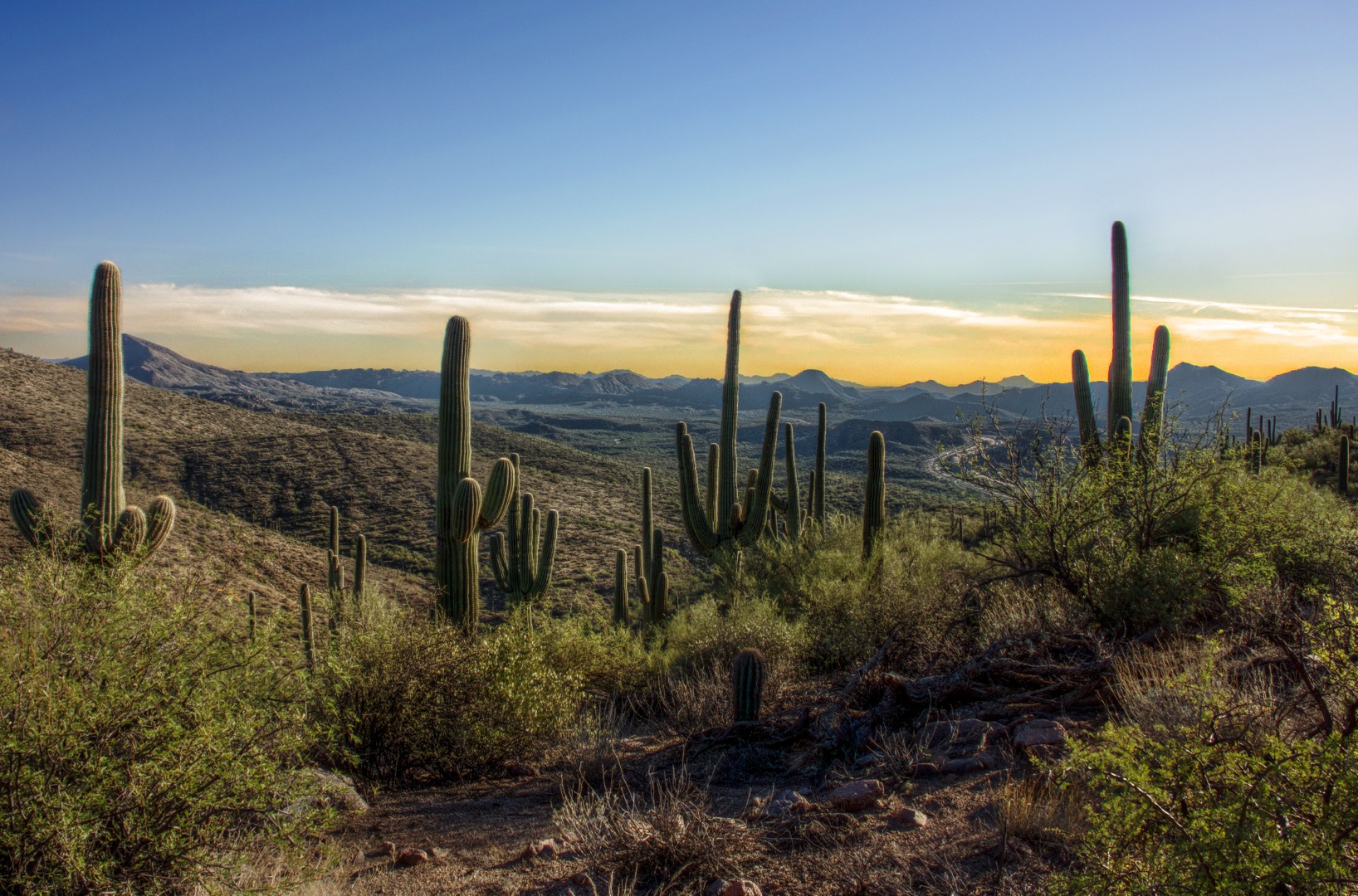 We had descended from the top of the hill and were making our way around the loop here.  The terrain is very hilly here.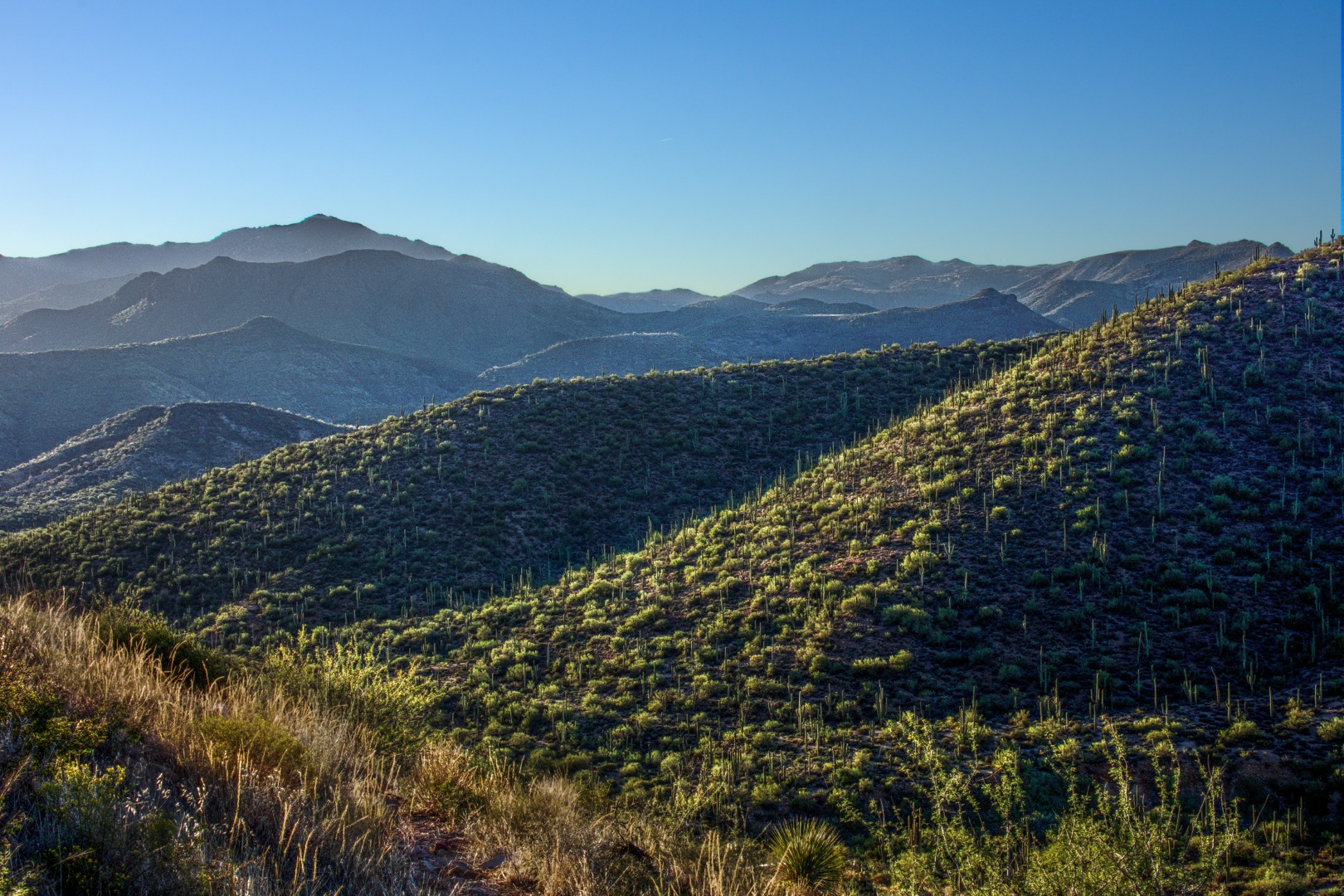 The trail is cut into the hill forming a steep bank and this location.  The sun had not quite set yet and was peeking through a bush.  I thought it made for an interesting shot.  I was shooting in RAW mode with exposure bracketing.  I used the brightest and darkest exposures (which are a stop and third apart) along with a bit of tone mapping to create the image below.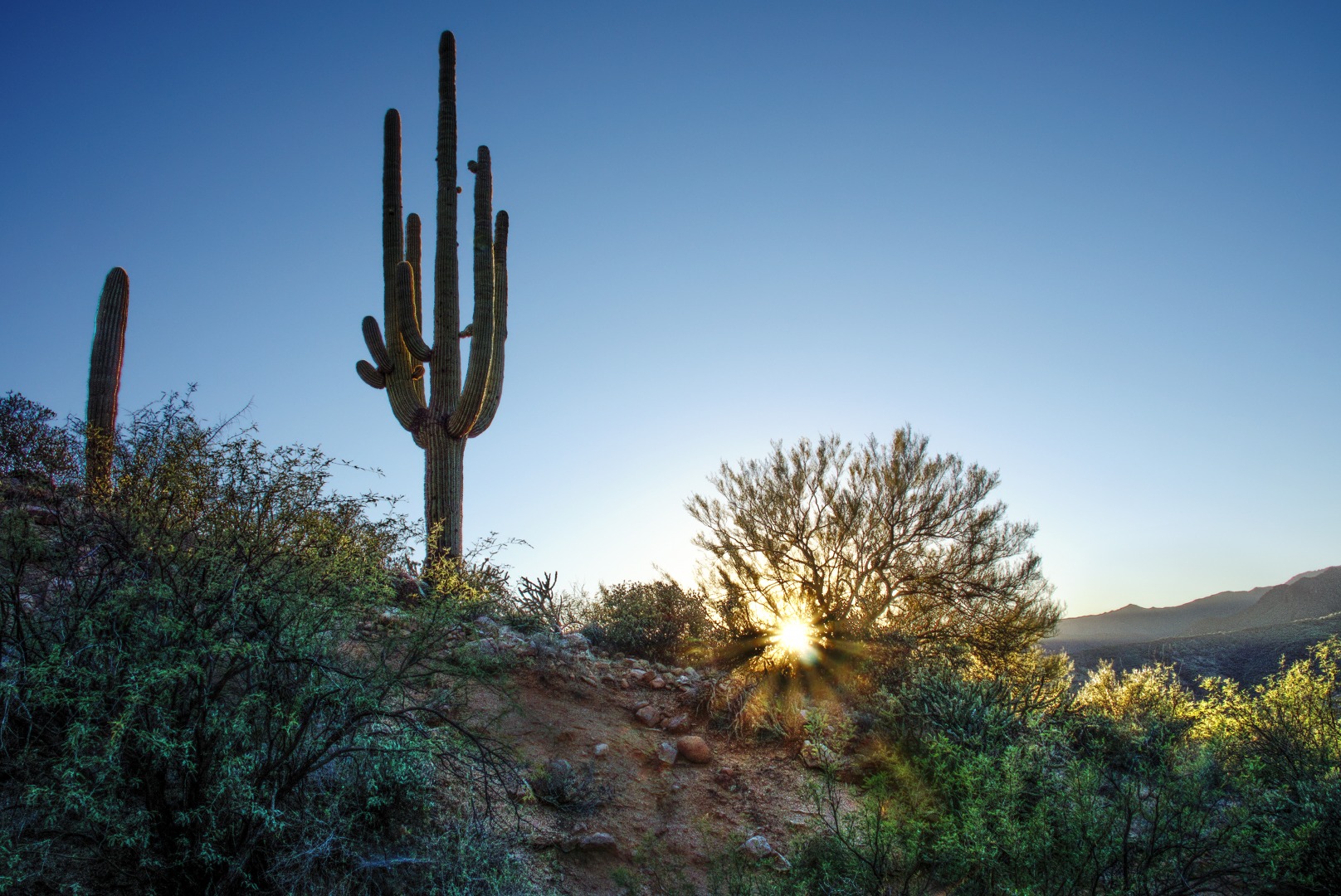 We're perhaps half a mile away from the parking area in this photo.